As a homeschooling mom, I've spent a lot of time searching for educational resources that are fun and engaging. Today, I will be saving you the headache of having to search the internet and ask for suggestions on what are the best educational apps for preschoolers in 2024 on various Facebook groups.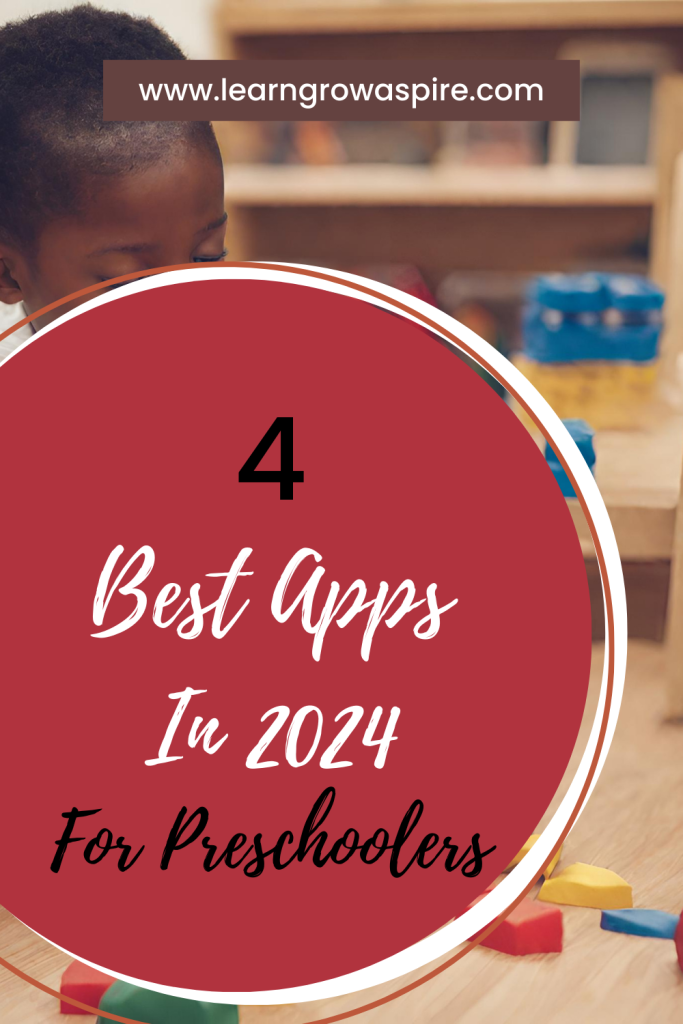 Educational apps can have a profound way in which preschool kids learn because oftentimes the content stimulates their cognitive development through fun, interactive, and engaging activities.
4 Best Educational Apps For Preschoolers
Homer Early Learning Program
This app is excellent for kids between the ages of 2-8. When we first stumbled upon this program my son was 7 so we started with the Grown Ups version. He absolutely loves it!
This app includes stories, reading, math, writing practice, games, songs, and a creativity area where he's been spending most of his time lately.
As a homeschooling mom, I love this app because it combines fun and engaging content with a research-based curriculum. Through interactive lessons, games, and stories, your preschooler will develop crucial skills while fostering a love for learning.
Try Homer Early Learning Program For Free.
Khan Academy Kids
I believe this was one of the very first educational apps I downloaded on my son's tablet. It's packed with educational games, activities, reading, and social-emotional learning resources that will help your preschooler thrive in all areas of his life.
The best part – Khan Academy Kids is Free! They are a non-profit organization with a mission to provide education to everyone anywhere. As a parent, you will fall in love with this app!
Get Access To Your Free Khan Academy Account
BrainPop
If your little preschool is a bit advanced and super eager to learn I highly recommend signing up for a free two-week trial with BrainPop. Your child will have so much fun learning alongside the main character Moby. This app fosters a deep sense of curiosity and encourages critical thinking through animated videos, quizzes, and interactive activities.
BrainPop also aids in vocabulary building and comprehension, helping preschoolers enhance their language skills. Moreover, the app promotes problem-solving and introduces complex topics in a simplified manner, preparing your preschooler for future academic challenges.
With its engaging content and user-friendly interface, the BrainPop app will be a valuable educational tool that empowers your preschooler to learn, explore, and grow while having fun.
Take Advantage of Their 2 Weeks Free Trial 
Hooked On Phonics
Chances are you've seen an ad or two for Hooked On Phonics and wonder if it's really worth it. In short yes, it is! It's an excellent app for nurturing early literacy skills in preschoolers.
This app uses a systematic and phonics-based approach to teach young children how to read and write effectively. Through interactive activities, engaging stories, and colorful materials, your child will be introduced to the fundamentals of phonics, such as letter sounds and blending, in a fun and accessible way.
Hooked on Phonics will not only help your child build fluency in reading but will also boost your kiddo's confidence and self-esteem when they recognize how well they can read. By enhancing phonemic awareness and decoding skills, Hooked On Phonics will equip your preschooler with essential tools to become a proficient reader, setting her on a path toward academic success and a lifelong love of learning.
Get Your First Month For Only $1.00
Other Great Resources For Preschoolers
Those are my four top best educational apps for preschoolers in 2024.
Of course, It's not healthy to have your little one on screen all the time. That's why having a balance of fun and engaging hands-on activities is a must.
Below I will share some educational resources that you can use for a more hands-on approach to learning.
BookRoo
Build an exciting book collection that will support your child's love for reading. Bookroo can help you to do so by delivering curated books to you every month.
The Preschool Box
I have talked about this box so many times on this blog so I apologize for sounding like a broken record. But the preschool box is one of the best subscriptions you can ever get for your preschooler.
Every month you will get a box filled with crafts, a book, and learning activities that will engage your preschooler in learning effortlessly.
Check out The Preschool Box here!
Little Passports
Similarly to The Preschool Box, this is another monthly subscription program that will provide your preschool kid with the opportunity to explore the globe from the comfort of your own home. Allow your little learner to foster a love for geography, culture, and science
Every month The Little Passport will deliver age-appropriate materials, such as colorful activity booklets, engaging stories, and interactive maps. Your child will go on exciting adventures that spark their curiosity and broaden their horizons. Allowing them to develop a global perspective from an early age.
Additionally, the hands-on projects and experiments included in the subscription box not only stimulate creativity but also enhance problem-solving skills.
By incorporating these apps and educational resources into your child's daily routine, you can help them build a strong educational foundation while nurturing their love for learning. So, embrace the digital age and unlock your child's future with these best educational apps for preschoolers and subscription packages.
Related Posts:
Pin These Best Educational Apps For Preschoolers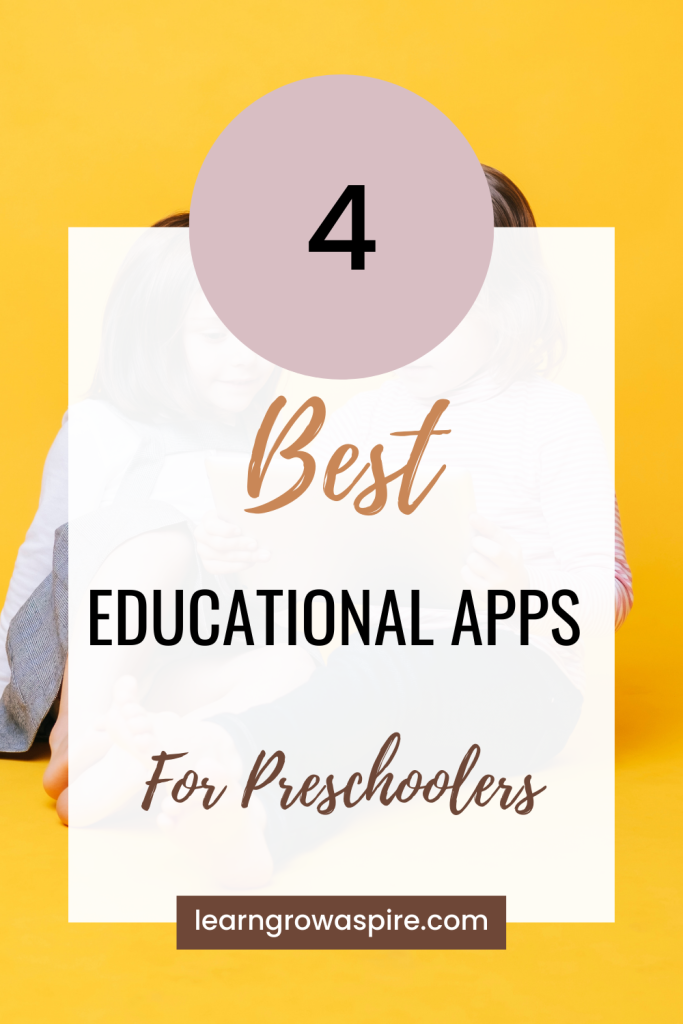 Head to your Pinterest board and save this blog post for inspiration with educational resources for your preschooler.
Some of the links in this post may be affiliate links. I'm also an Amazon Affiliate and will occasionally link to some of my favorite Amazon products. I will receive a small percentage back if you purchase through my link. You won't be charged a penny more if you shop through my links. That said, I do NOT recommend anything I do not use and love! Thank you for helping support my blog!