Hey, fellow homeschooling mama! I'm not surprised to see you here looking for the best side hustles for homeschooling moms in 2024! Let's face it, as much as we are grateful for this privilege to homeschool we can't turn a blind eye to raising cost. Everything seems to be on the increase today. And if you are like me I bet you want to contribute to your family's income. You want to be able to walk into that grocery store and not have to watch the price, heck maybe shop for organic produce. Maybe you want to stop saying -"no, we can't afford that today!" to your kids. Sounds about right? Then keep reading because today I will be sharing with you the best side hustles for homeschooling moms in 2024 (and beyond.)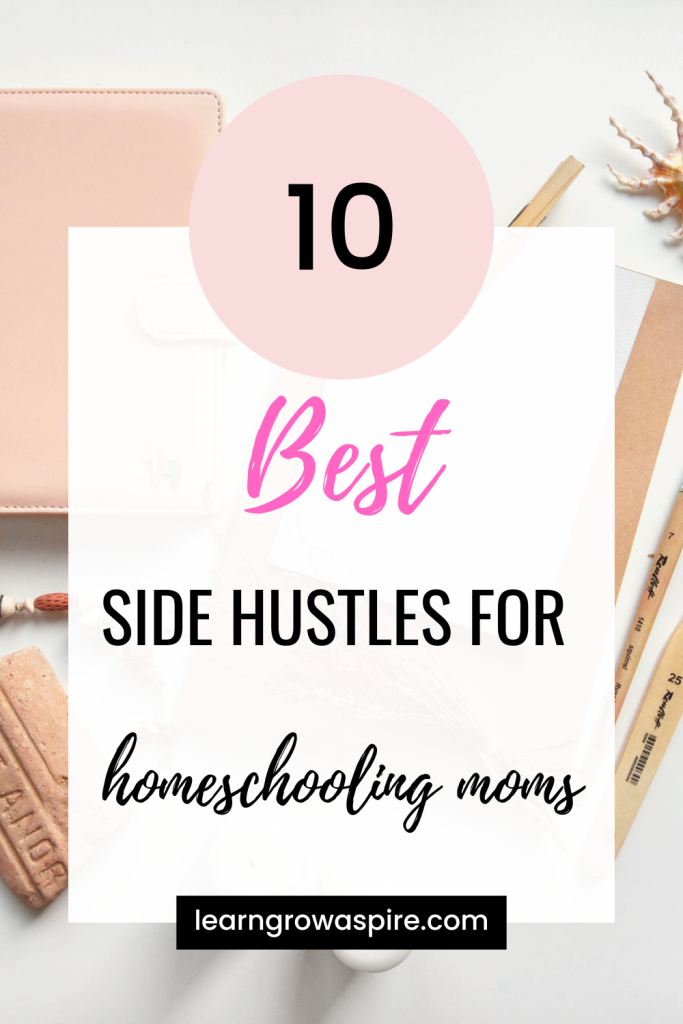 Best Side Hustles For Homeschooling Moms [in 2024]
I just want to preface this by saying none of these side hustles for homeschooling moms are overnight success and they won't make you a millionaire in the first year. I know TikTok has painted a different story for many of us. But today, I'm gonna keep it real because I want you to build a successful side hustle or biz in 2024 so that you can stop saying no we can't afford it to your kids.
Without further ado, let's dive in my fellow homeschooling mama!
1. Blogging
No, blogging is not dead! If it were you wouldn't be reading this post as we speak.
Blogging is thriving and growing and the sooner you get on the bandwagon the better it's gonna be for you because it takes time to grow a blog. In fact, many established online business owners started off their careers with a blog.
The good thing is you don't have to even to start a homeschooling blog. Of course, if you want to you can!
You can start a blog on any topic that interests you. Whether it's a faith-based blog, sustainability blog, crafting, lifestyle blog, mom blog, decor blog, etc. The list is endless.
You can use your unique experiences and expertise to generate a steady income from the comfort of your home through blogging. By creating a niche blog focused on religion, relationships, finances, homeschooling, educational tips, curriculum recommendations, or parenting advice, you can establish yourself as an authoritative voice within the respective community.
Crafting high-quality, informative, and engaging content is key to attracting and retaining a loyal readership. Once your blog gains traction, income avenues begin to open. These may include monetizing the blog through advertising such as Google AdSense, and Medivine. Sponsored content, affiliate marketing (next point), or selling educational resources and e-books (point 3).
With consistent effort and dedication, you can transform your blog into a thriving online business, providing a source of income while prioritizing your children's education and your own passion.
I have been blogging for almost three years now as it has definitely offered the perfect synergy of sharing knowledge and generating revenue.
2. Affiliate Marketing
Trust me, it's not a scam! In fact, I've made over $200 in a single day with affiliate marketing. Don't believe me. Take a look at the picture below. It's absolutely possible!
There are many ways you can make money from affiliate marketing.
A simple way is to join affiliate programs related to the homeschooling niche (or whatever you choose), such as those offered by educational publishers, online learning platforms, or educational supply stores. ( Personally, I use Impact, ShareASale, Digistore, and Amazon affiliates) These platforms often provide affiliate links and marketing materials for promotional purposes.
Then incorporate these links into your content (blog and social media) recommending products and resources you genuinely believe in.
As your audience grows, commissions will accrue from sales made through their affiliate links. Consistency, authenticity, and transparency are key to building trust with an audience. Which in turn can lead to more conversions and increased earnings.
With dedication and a well-executed strategy, you will be able to balance your educational responsibilities while earning a meaningful income through affiliate marketing from the comfort of your own home.
3. Make and sell printables online
Cha-Ching! The first few Cha-chings I heard really allowed me to toot my horn. No kidding. Lol.
If I'm being 100% honest sometimes it still does!😏
These first few sales really boosted my ego while encouraging me to create more. I honestly wished I had started my printable side hustle much sooner. It was sometime in 2021 when I wasn't seeing traction from my blog or making a cent from my blog I began looking for other avenues to make money. I stumbled upon Printables By Number and invested in the program. And it was absolutely worth the small investment.
If you are unable to make any investments due to finances I highly recommend watching YouTube videos on how to create and sell printables using Canva and piecing them together. It will take you a bit longer to see success but it's better to start than use the excuse I don't have money to invest in myself right now.
Chances are you are already creating worksheets for your kids at home so why not open an Etsy shop and add those worksheets to your store? If you don't have joy in creating educational worksheets you can definitely consider creating printable planners, E-books, coloring pages, etc.
Of course, once your Etsy shop is open and you have products in your shop the next step will be to drive traffic to your store. Etsy will send some traffic to your store but it's always wise to do some work yourself.
Etsy provides a versatile platform so if you are a crafty person you can definitely make handcraft items and sell them there. I just like printables because I don't have to worry about shipping/packaging etc.
If you decide to create educational printables you can also sell those on Teachers Pay Teachers (TpT)
You can check out Printables By Number here!
Can a Homeschooling Mom Make Money With Side Hustles?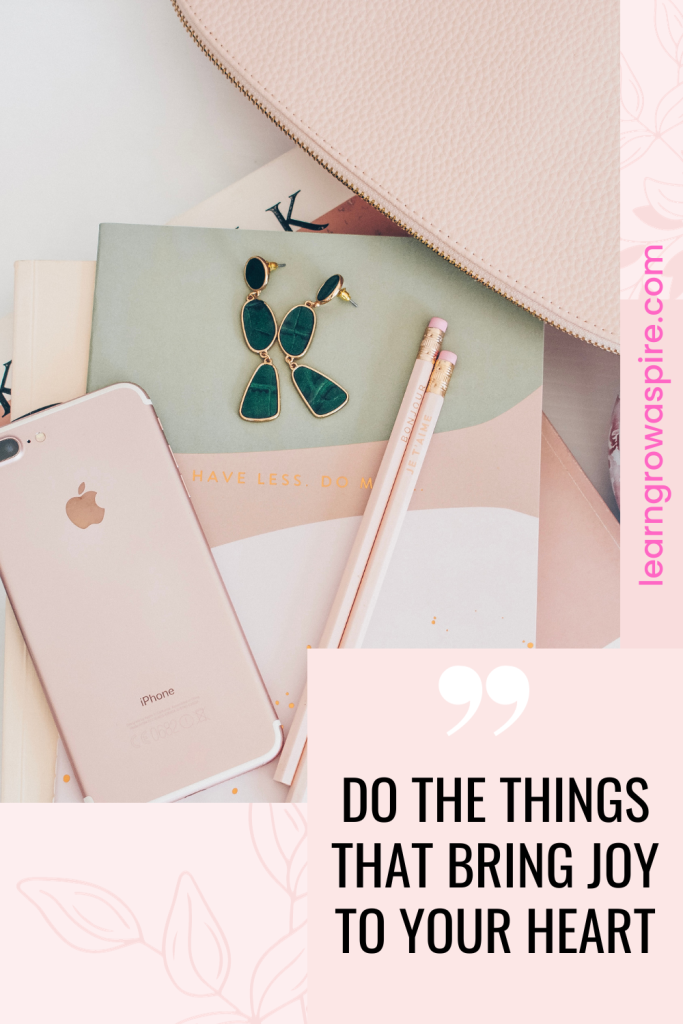 Yes, you absolutely can! And I say this with so much confidence because I am living and breathing proof of it. At the time of writing this blog post, I am homeschooling my second and fifth graders and doing all three side hustles listed above. ( Blogging, Affiliate Marketing & Printables)
Was it easy? No
Did I see immediate success? Not quite
Has it gotten easier over the last two Years? No, I still need to prioritize things, say no to some of my favorite shows, and Stay up later after putting the kids to bed. Wake up earlier in the morning.
Do I think the sacrifice is worth it?
100% worth it because I'm passionate about building a life I love. And if you are as well, you will commit to your dreams and pursue it even on days you feel like giving up.
It is hard to fail, but it is worse never to have tried to succeed. – Theodore Roosevelt
Here are some other best jobs for homeschool moms that you can give a try. Disclaimer – I have not done any of these while homeschooling but I'm aware of other homeschooling moms who are doing these tasks.
4. Online Surveys
Don't expect to earn a whole lot of money doing online surveys. However, it's a nice way to make some money in your spare time. Research and sign up for platforms such as Swagbucks, BrandedSurveys, Google Opinion Rewards, Survey Junkie, etc.
5. Virtual Assistant
While I do have some experience doing virtual assistant work, I have not done this as a homeschooling mom. You can offer services such as social media marketing (if that's your thing) email marketing and calendar management, administrative tasks,
There are many YouTube videos and Facebook groups that teach how to be a VA. If this sounds like something you may be interested in spend some time doing a little research.
6. Resell Items
Yup, organize those unwanted items around your home such as kids' clothes, shoes, curriculums, books, furniture, etc, and sell on FB marketplace or throw a yard sale.
7. Home Cleaning
By offering professional cleaning services, you can cater to busy families and individuals who appreciate the convenience of a clean and tidy home. You can create a flexible schedule that complements your teaching commitments, ensuring that they can balance both roles effectively.
Word-of-mouth referrals and online marketing will help you to attract local clients, and by offering exceptional service, you can build a loyal customer base that keeps your side hustle thriving.
8. Cooking
Love to cook?
Cooking for others is a meaningful and rewarding way to share your culinary talents and provide a service that brings joy and convenience to those you cook for.
As a passionate home cook, or someone with a special talent for creating delicious meals, there are numerous opportunities to turn your cooking skills into a side business or a full-time career.
You can offer catering services for events, prepare and deliver homemade meals for busy families, or even start a meal prep service for individuals looking to maintain a healthy lifestyle without the hassle of cooking. Beyond the financial aspect, cooking for others allows you to express your creativity in the kitchen, build strong relationships with clients, and contribute to their well-being through the enjoyment of good food.
9. Podcasting
Do you have an art of storytelling or sharing your expertise with others? Then podcasting may be a great side hustle for you as a homeschooling mom. Allowing you to generate income while sharing your knowledge and experiences with a global audience. With a niche topic in mind, you can create engaging, informative content that resonates with other parents, educators, or anyone interested in the homeschooling journey.
It's a creative and empowering way to share insights, connect with like-minded individuals, and make money from the comfort of your own home. By partnering with sponsors, running ads, or even offering premium content or courses, you can monetize your podcast.
10. Proofreading
Got an eye for grammatical errors? Maybe you've stumbled upon a few while reading this blog post. Well, you may have just found the best job for a homeschooling mom.
You can tap into your strong attention to detail and language skills and earn through proofreading. The best part is you get the flexibility to choose your working hours, as a proofreader around your homeschooling commitments.
You can search on Fivver for proofreading services. Or on the web for bloggers or businesses who may be seeking the help of a proofreader.
Conclusion
In 2024, homeschooling moms have a myriad of job opportunities that align with their passion for education and parenting. Whether it's blogging, affiliate marketing, virtual assistance, or online entrepreneurship, these options provide the flexibility and freedom needed to balance a fulfilling career with homeschooling responsibilities. By exploring these avenues, you can achieve a harmonious blend of work and family life, ensuring a bright future for both your careers and your children's education.
If you feel the need to polish up some of your skills. Skillshare can help you do that! Get a free 30-day trial to work on any program of your choosing. 
Related Posts:
Pin These Best Side Hustles For Homeschooling Moms [in 2024]
Head to your Pinterest board and save these ideas!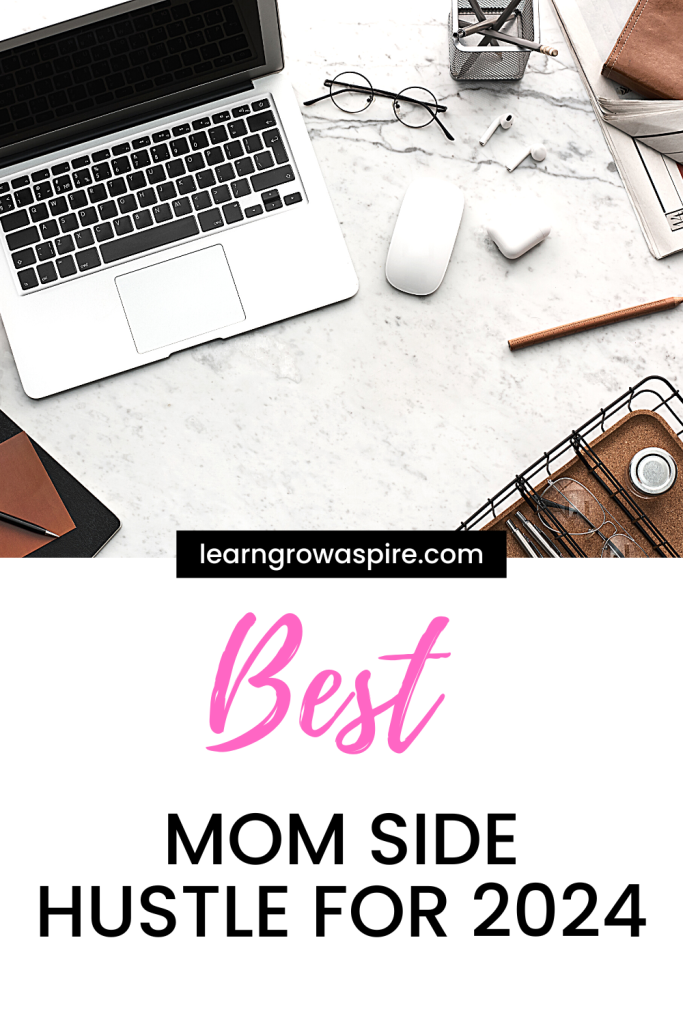 Some of the links in this post may be affiliate links. I'm also an Amazon Affiliate and will occasionally link to some of my favorite Amazon products. I will receive a small percentage back if you purchase through my link. You won't be charged a penny more if you shop through my links. That said, I do NOT recommend anything I do not use and love! Thank you for helping support my blog!