In this blog post, we will dive into the world of historical fiction and present a selection of the best historical fiction books for middle school students. Offering a journey through time and a deeper understanding of the past.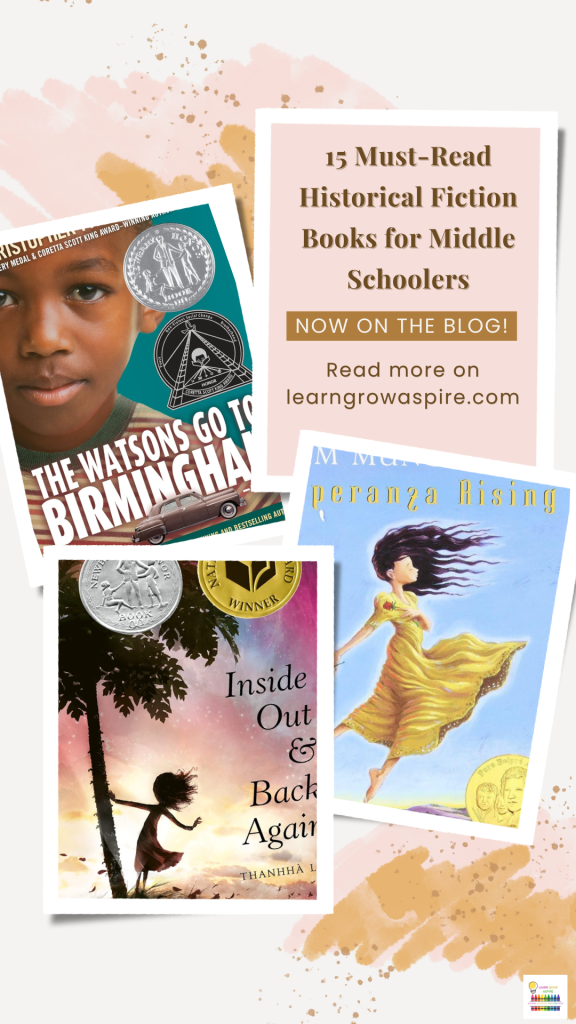 Historical fiction has a unique ability to transport readers through time, immersing them in the sights, sounds, and emotions of bygone eras.
For middle school students, this genre not only serves as an interesting form of entertainment. But also offers a valuable educational experience. Bringing history to life, making it more relatable and engaging.
15 Best Historical Fiction Books For Middle School
If you are looking for a book that covers the hardships of World War – this will be a phenomenal book! The book tells the story of a ten-year-old girl whose name is Annemarie and her family's determination to save their Jewish friends from persecution.
The novel covers courage, adversity, grit, resilience, and friendship.
This poignant novel transports readers to the American South during the Civil Rights Movement. It follows the Watson family on their road trip from Michigan to Birmingham, Alabama, offering a firsthand look at the racial tensions and struggles of the era through the eyes of a middle schooler.
A heartfelt and enchanting novel by Lauren Wolk that transports readers to the windswept islands off the coast of Massachusetts. The story revolves around Crow, a young girl who was discovered as a baby on a small island and raised by Osh, a reclusive fisherman.
As Crow grows, she becomes increasingly curious about her mysterious past, her birth family, and the meaning of the intriguing word "kallaloo." Her journey of self-discovery takes her on a quest to uncover her true identity and connection to the wider world. Ultimately revealing a compelling narrative of belonging and the enduring power of love.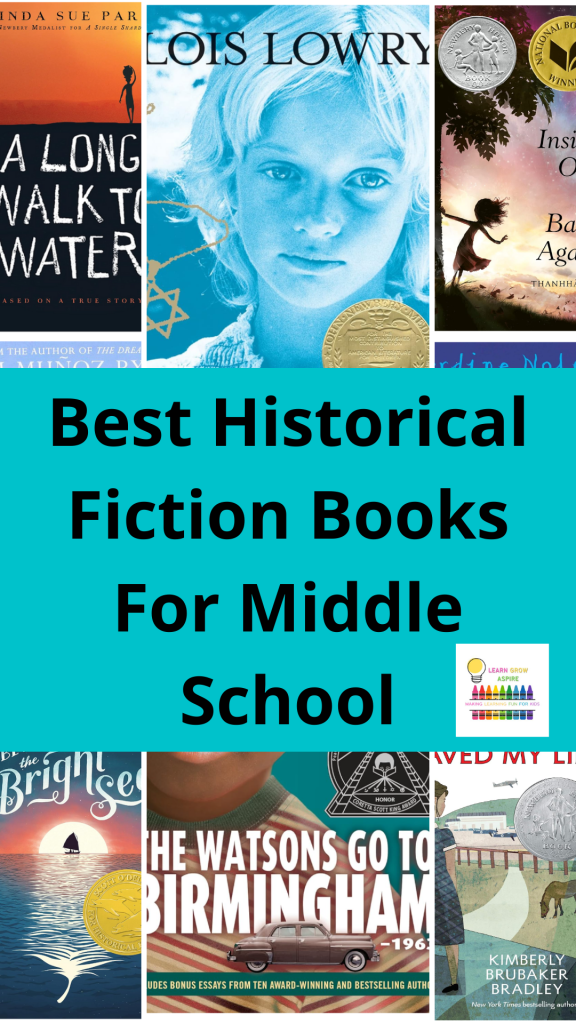 A book that is relatable to many middle schoolers who are immigrants. It showcases a young girl who had always thought of herself as being privileged until she migrated to California during the great depression. And had to adapt to a new life – a life of poverty. Something Esperanza Rising was not ready for.
This book will help your middle schooler/s build resilience as they read Esperanza's story on how she needed to get out of her comfort zone. And discover ways to rise above the challenges she and her mom faced during the Great Depression.
The "I Survived" series features a collection of historical fiction novels that will take your middle graders on thrilling adventures during pivotal moments in history. Such as the sinking of the Titanic, the Battle of Gettysburg, and the eruption of Mount St. Helens.
These books are perfect for middle schoolers who enjoy action-packed stories.
Set against the backdrop of World War II, this novel follows the story of Ada. A young girl with a clubfoot escapes an abusive home in London during the evacuation of children to the countryside. Ada's journey to self-discovery and healing is heartwarming. Providing a unique perspective on the challenges faced by children during wartime.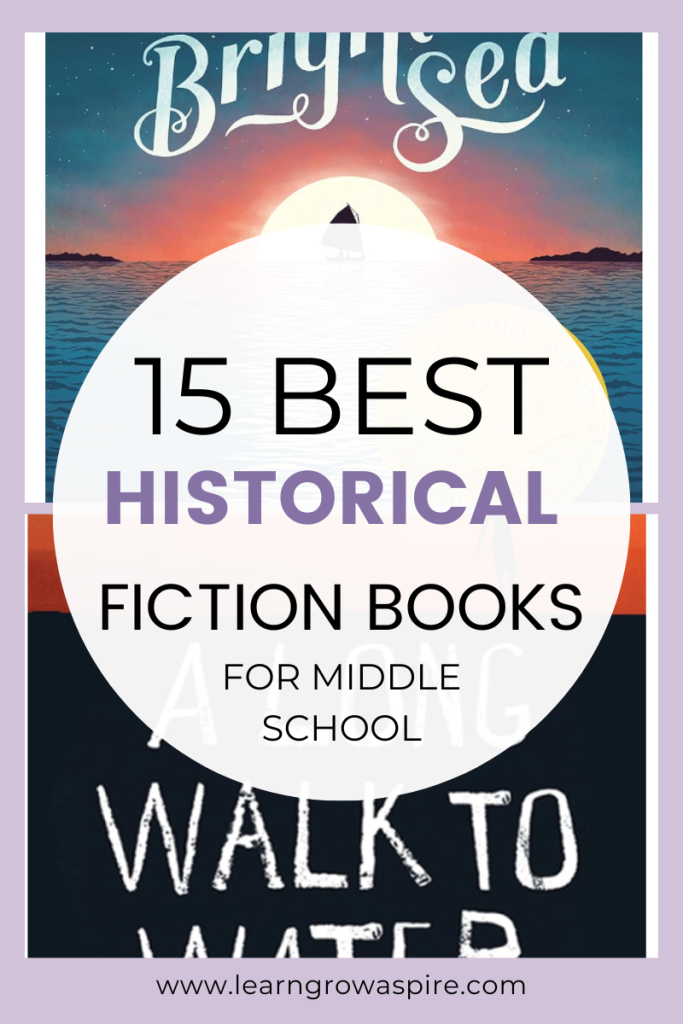 This book, tells the story of a young black girl living in rural Mississippi during the Great Depression in the 1930s. Middle schoolers will get an opportunity to witness firsthand Cassie Logan's ( the young black girl) struggle with racism inequalities and social injustice.
The story follows Lucia, a Cuban teenager sent to the United States as part of Operation Pedro Pan. A program that brought Cuban children to safety during the tumultuous times in Cuba.
This book explores themes of identity, family, and adapting to a new culture while shedding light on a lesser-known aspect of history.
"Lyddie" is set in the 1840s during the Industrial Revolution in the United States. It follows the story of Lyddie Worthen, a young girl who works in a textile mill to support her family. The book covers the harsh conditions and labor struggles of the time while highlighting Lyddie's determination to create a better future for herself and her family.
The story revolves around the character of Callie, an enslaved girl who serves the Finch family on a tobacco plantation in Virginia. When the Revolutionary War disrupts the lives of everyone around her, Callie's world is thrown into turmoil.
The novel beautifully captures Callie's journey as she grapples with the desire for freedom and the pursuit of her own dreams. All while navigating the complexities of a turbulent period in American history.
Calico Girl is a compelling and emotionally resonant tale of courage, resilience, and the pursuit of liberty. making it a valuable addition to middle school reading lists.
Hà is a young Vietnamese girl who flees her war-torn homeland with her family to start anew in the United States. The story tells about Hà's challenges in adjusting to a new culture, language, and way of life.
Through Hà's eyes, readers gain insight into the immigrant experience, the power of resilience, and the enduring strength of family bonds. This book highlights identity, belonging, and the power of hope.
A compelling and moving novel that weaves together the stories of two young people, Nya and Salva. Living in different time periods but connected by the common struggle for survival in war-torn Sudan.
Nya's story reflects the daily hardships faced by many in Sudan as she walks long distances to fetch water for her family. Salva's narrative, set in the 1980s, follows his arduous journey as a "Lost Boy" escaping violence. As well as, searching for safety, and ultimately, seeking a better life.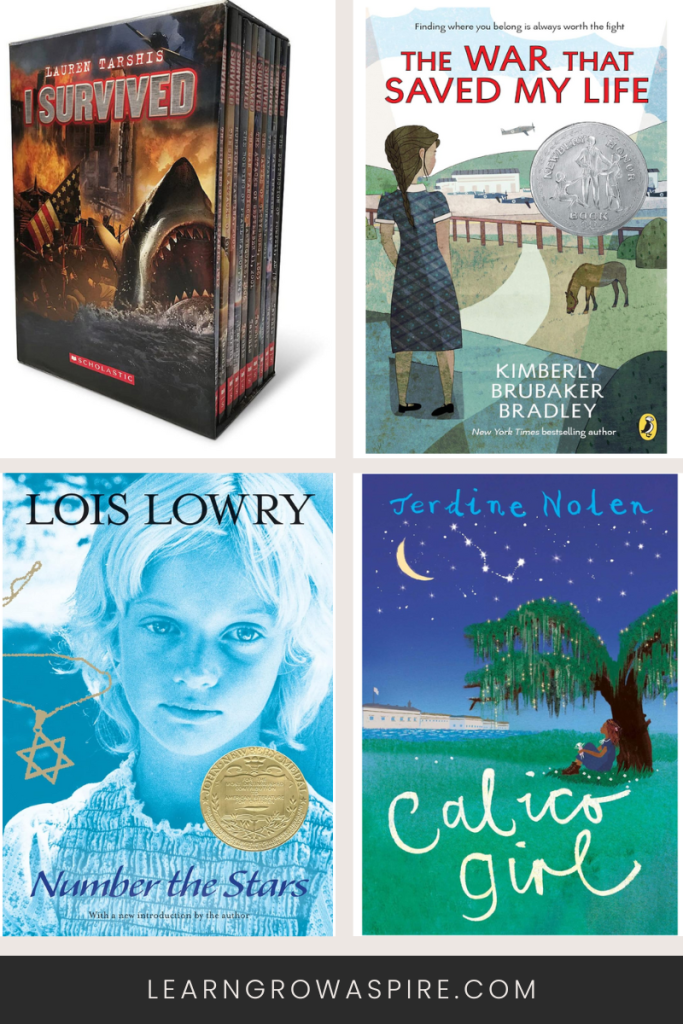 A mesmerizing and emotionally charged novel set in Nazi Germany during World War II. The story revolves around Liesel Meminger. A young girl who discovers the transformative power of words and literature amidst the backdrop of war and adversity.
Born and raised in the United States, Takei and his family were among the thousands of Japanese Americans forcibly removed from their homes and placed in internment camps. (During World War II)
Through evocative illustrations and poignant storytelling. The book sheds light on the injustice and prejudice that Japanese Americans faced during this dark period in American history.
Takei's memoir not only serves as a powerful reminder of the importance of remembering the past. But also advocates for justice, civil rights, and the protection of individual freedoms.
The novel tells the captivating story of Karana. A young Native American girl becomes stranded on an uninhabited island after her tribe abandons her during their evacuation. Karana learns to survive in isolation, forming a deep connection with the island's wildlife.
As the years pass, she faces both the challenges of survival and the deep longing for human companionship.
Conclusion:
Historical fiction has the power to make history come alive for middle school students. Helping them connect with the past on a personal level. These carefully selected books not only entertain but also educate.
Offering insights into different time periods, cultures, and social issues. Whether it's the Holocaust, the Civil Rights Movement, or a gripping survival story. These best historical fiction books for middle school are sure to entertain your kiddos leaving a lasting impression.
Pin These Best Historical Fiction Books  . . .
Head to your book Pinterest board and save these best historical fiction books for middle school students.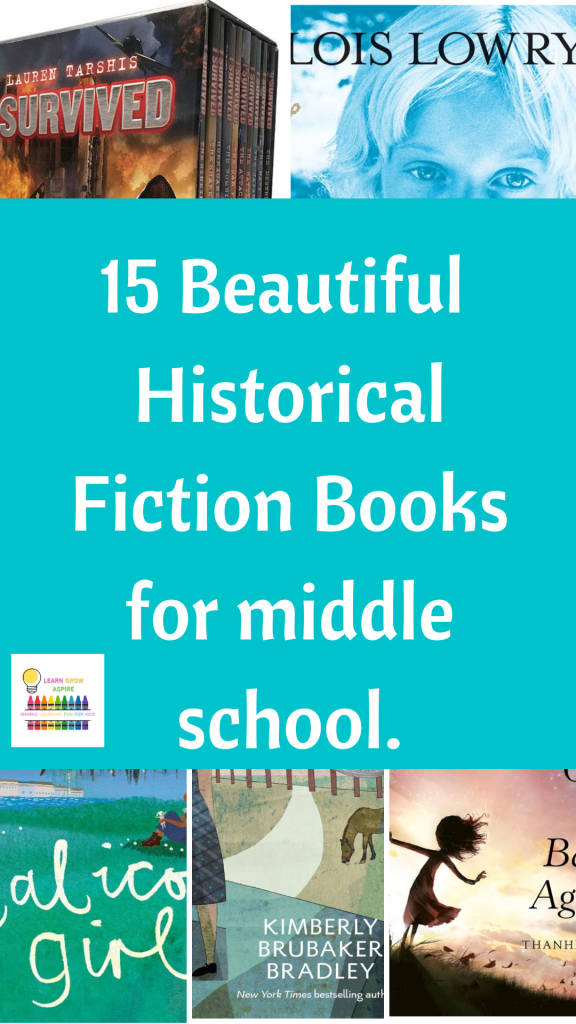 Related Posts:
Some of the links in this post may be affiliate links. I'm also an Amazon Affiliate and will occasionally link to some of my favorite Amazon products. I will receive a small percentage back if you purchase through my link. You won't be charged a penny more if you shop through my links. That said, I do NOT recommend anything I do not use and love! Thank you for helping support my blog!