Not sure if you should invest in The Tuttle Twins book series? As a homeschooling mom, you understand the importance of finding engaging and informative resources that align with your family's values. However, finding these resources may not always be easy!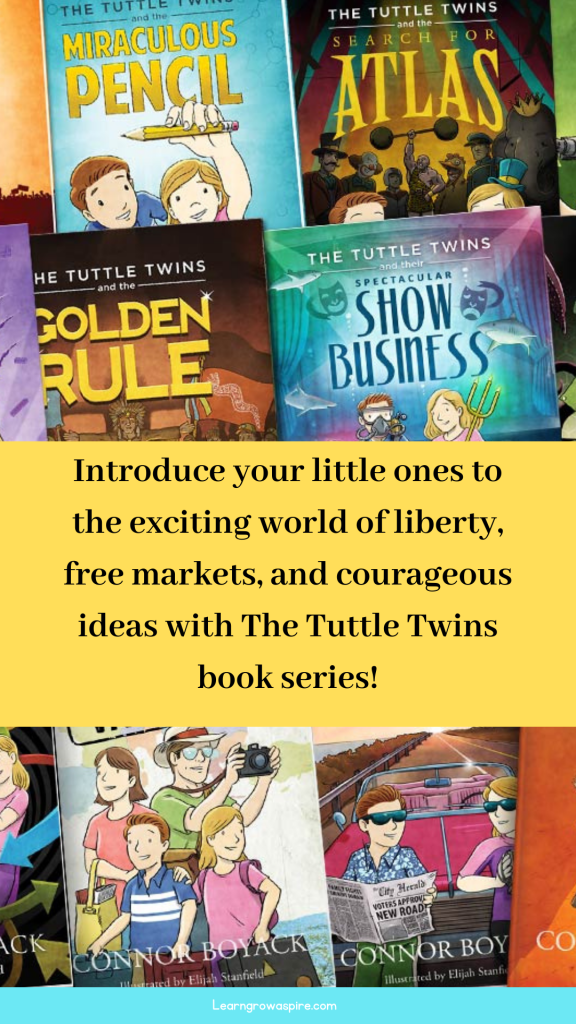 My homeschooling mama friend – look no further! In this blog post, we will not only introduce you to a remarkable educational series that both you and your children will love. But will also explain why you should invest in The Tuttle Twins.
One thing most homeschooling families have in common is the need to provide a more personalized and values-based education for their children. And I'm right there with you!
As a homeschooling mama, I aim to provide my kids with essential life skills. Life skills that they can use in every stage or season of their lives.
Social-emotional learning, character building, finances, sustainable living, Economics, freedom of speech…
Apart from providing my kids with these life skills, I want to ensure it's taught to them in an age-appropriate manner. And, I'm sure you feel the same way – hence your interest in The Tuttle Twins.
What are The Tuttle Twins?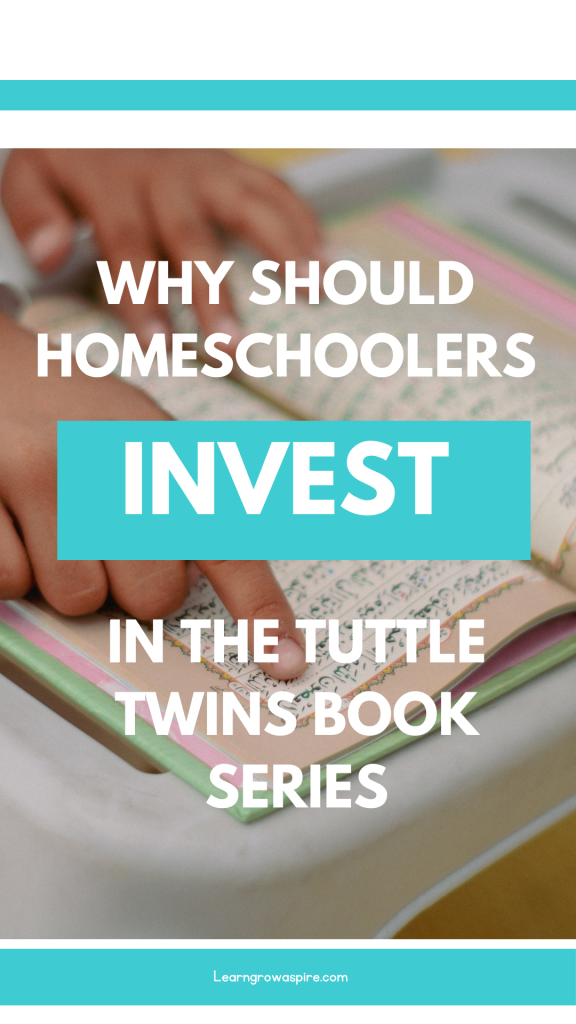 The Tuttle Twins is an inspiring book series created by Connor Boyack that introduces important economic, political, and ethical concepts to children. The best part is he provides this information to our kids in an engaging and age-appropriate manner. With captivating storytelling and relatable characters.
These books serve as exceptional tools for homeschooling educators like yourself who want to instill critical thinking, character development, and a solid understanding of principles that can shape their children's lives.
Why Should Homeschoolers Invest In The Tuttle Twins?

Teaching Liberty and Free Market Principles:
In a world where sound values and principles are sometimes overlooked, The Tuttle Twins series shines. By focusing on core concepts such as liberty, free markets, and personal responsibility.
Each book explores a specific topic.
Topics include:
entrepreneurship,
property rights,
individual rights,
personal responsibilities,
competition,
the role of government
and so much more!
And like I mentioned earlier every topic is presented in an easily understandable way for children of various ages.
These stories help young minds grasp complex ideas while fostering an appreciation for freedom and individual rights.
Nurturing Critical Thinking: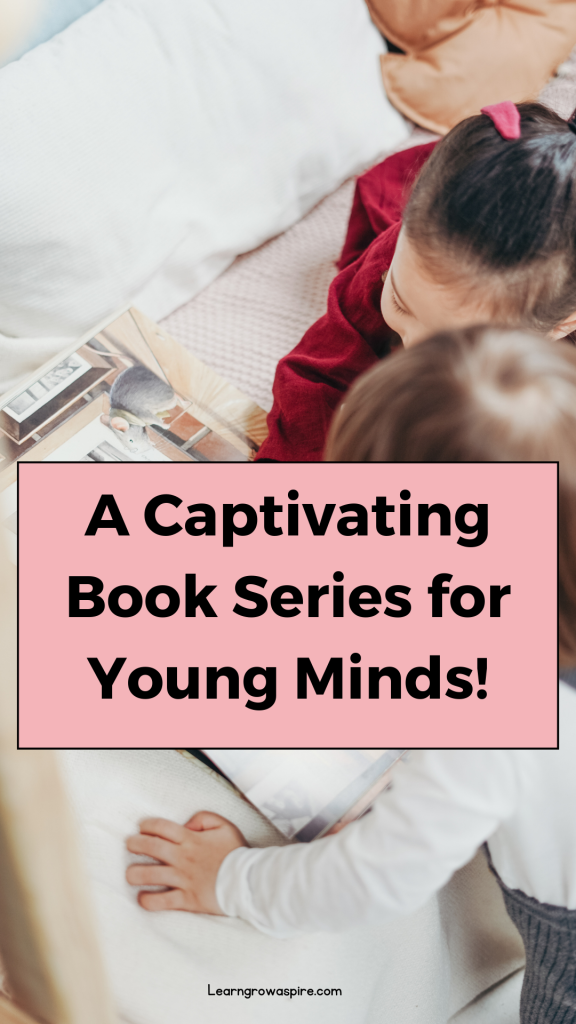 One of the greatest strengths of The Tuttle Twins series lies in its ability to cultivate critical thinking skills.
By encouraging children to question, analyze, and evaluate the world around them. These books empower young learners to become active participants in their own education.
As a homeschooling mom; you can facilitate thought-provoking discussions based on the stories, exploring the underlying principles and encouraging their children to think independently.
Instilling Moral Values:
In addition to their focus on economic and political concepts, The Tuttle Twins books promote essential moral values. Through stories tackle issues such as honesty, responsibility, and empathy. Allowing your children to learn the importance of integrity and ethical decision-making.
These values provide a solid foundation for character development and help shape children into compassionate and principled individuals.
Supplementing Your Homeschooling Curriculum:
The Tuttle Twins series is an excellent complement to any homeschooling curriculum.
Whether you follow a structured approach or prefer a more flexible style.
The Tuttle Twins book series seamlessly integrate into your teaching plan.
Use them as an introduction to a specific topic, a supplement to reinforce lessons, or even as a launching pad for related projects and activities.
The Tuttle Twins resources extend beyond the books, offering homeschooling educators access to study guides, activity workbooks, and online resources to enhance the learning experience.
As a homeschooling mom, you have the unique opportunity to shape your children's education and nurture their growth.
The Tuttle Twins series equips you with an invaluable resource to impart vital principles and values to your children while instilling a love for learning.
This collection of books encourages your children to think critically, become active participants in society, and develop into compassionate and principled individuals. Everything you want for your kiddos is being offered in these books.
So why not add The Tuttle Twins to your homeschool library?
Embrace The Tuttle Twins and embark on an exciting journey of discovery and growth with your children.
Together, let's empower the next generation to be informed, thoughtful, and engaged citizens of the world.
Pssst – want to stay organized with homeschooling? Snag our Free printable planner. 
Some of the links in this post may be affiliate links. I'm also an Amazon Affiliate and will occasionally link to some of my favorite Amazon products. I will receive a small percentage back if you purchase through my link. You won't be charged a penny more if you shop through my links. That said, I do NOT recommend anything I do not use and love! Thank you for helping support my blog!