In this blog post, we'll explore some valuable self-care habits that will allow you to take care of yourself as a homeschooling mom and balance the demands of homeschooling and personal well-being.
Homeschooling can be an enriching experience for both you and your children, but it can also be demanding and exhausting. As a homeschooling mom, it's easy to get caught up in the daily routines and responsibilities, often neglecting your well-being. However, taking care of yourself is not just a luxury; it's essential for you and the success of your homeschooling journey.
How To Take Care Of Yourself As A Homeschooling Mom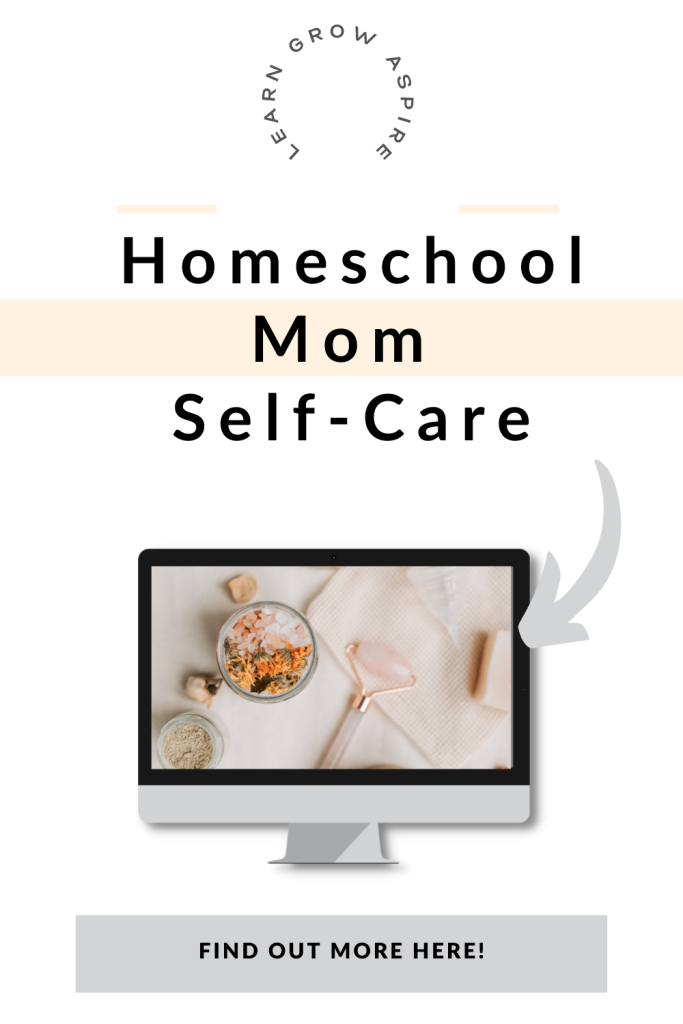 Here are twelve tips on how I commit to taking care of myself as a busy homeschooling mom, and so can you:
Prioritize Self-Care
Before we dive into specific self-care strategies, it's crucial to understand that self-care isn't selfish.
I know it sounds cliche! But in reality, it's a necessity.
Make it a priority in your daily or weekly schedule.
Block out time for yourself, just as you would for a homeschooling lesson or any other commitment.
This sends a powerful message that your well-being matters. So go ahead, open your Gmail calendar, and schedule self-care time for yourself.
Your future self will appreciate you for making this commitment.
Set Realistic Expectations
One of the biggest challenges homeschooling moms face is setting realistic expectations for themselves. That includes me!
As moms, we need to admit we cannot do it all. The hard truth, right?
Understand that you can't do it all, and asking for help is okay.
Asking for help is something I have struggled with for a long time. (I'm getting better, though.🫰🏽)
Delegate tasks when possible, and remember that your children don't need perfection; they need love, support, and guidance.
Create a Support System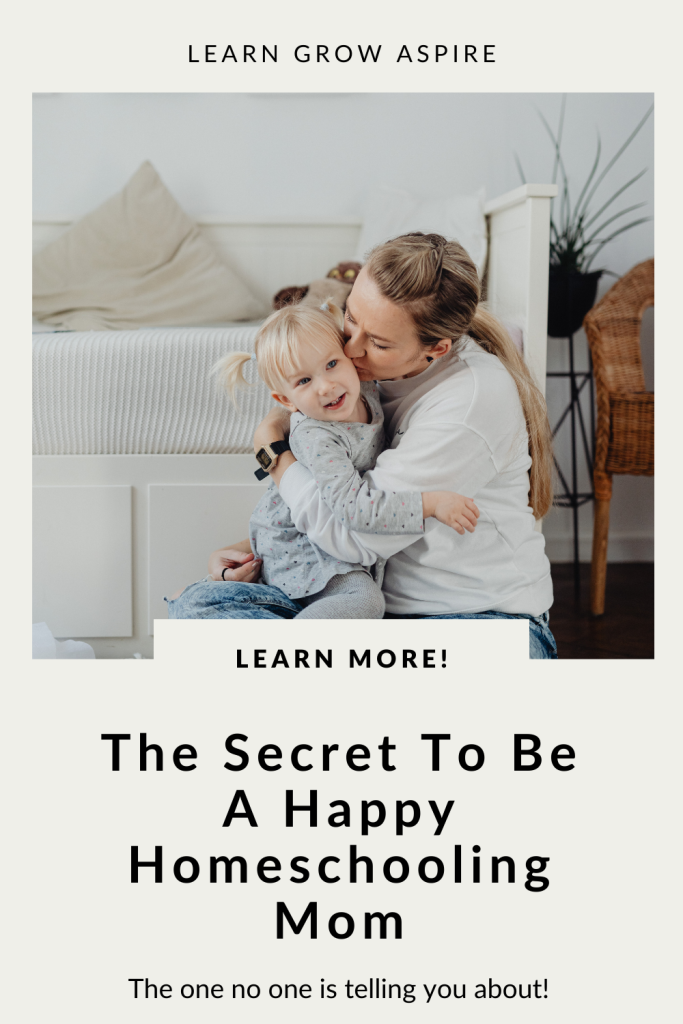 Build a network of support.
This might be a bit difficult if you are an introvert. But baby steps will definitely help.
Reach out to other homeschooling moms in your community or online.
Join local homeschooling groups (shameless plug – come join our brand new FB group – proud to be homeschooling).
You can also join forums where you can share your experiences and receive advice from those who've been through similar challenges.
Having a support system can make a world of difference.
Plan and Organize
Homeschooling requires structure and planning.
It can definitely feel overwhelming at first, but taking the time to plan will drastically impact your emotional well-being.
Organize your homeschooling materials and resources so you can easily find what you need, reducing stress and frustration during lessons.
Create a homeschooling schedule that allows for breaks and personal time.
Embrace Flexibility
While structure is important, don't be afraid to embrace flexibility in your homeschooling journey. Life happens, and there will be days when you need to adapt your plans.
Be kind to yourself and your children when unexpected events arise.
I live by the saying – " give yourself grace on challenging days."
For me, that looks like ditching the books on days the kids don't feel like working or I'm feeling a bit overwhelmed.
We usually play board games, go outside, read or watch TV, and play video games.
Since reading Brave Learner by Julie Bogart, I no longer feel guilty when the kiddos are enjoying a little game on their tablets.
Kids are still learning when they are playing games.
Practice Self-Compassion
It's easy to be hard on yourself, especially when things don't go as planned. Like your kids not wanting to cooperate with the day's lesson plans. The printer decided not to work, and you're unable to access printables for the lesson you had planned.
Instead of dwelling on mistakes or setbacks, practice self-compassion.
Treat yourself with the same kindness and understanding you would offer to a friend in a similar situation.
Find Time for Hobbies and Interests
Remember the activities that once brought you joy? Whether it's reading, painting, gardening, or any other hobby, make time for it.
Engaging in your passions can rejuvenate your spirit and provide a much-needed break from the demands of homeschooling.
Homeschooling and being a mommy 24-7 can be draining. Resulting in depression, lower self-esteem, sleep apnea, etc.
Exercise Regularly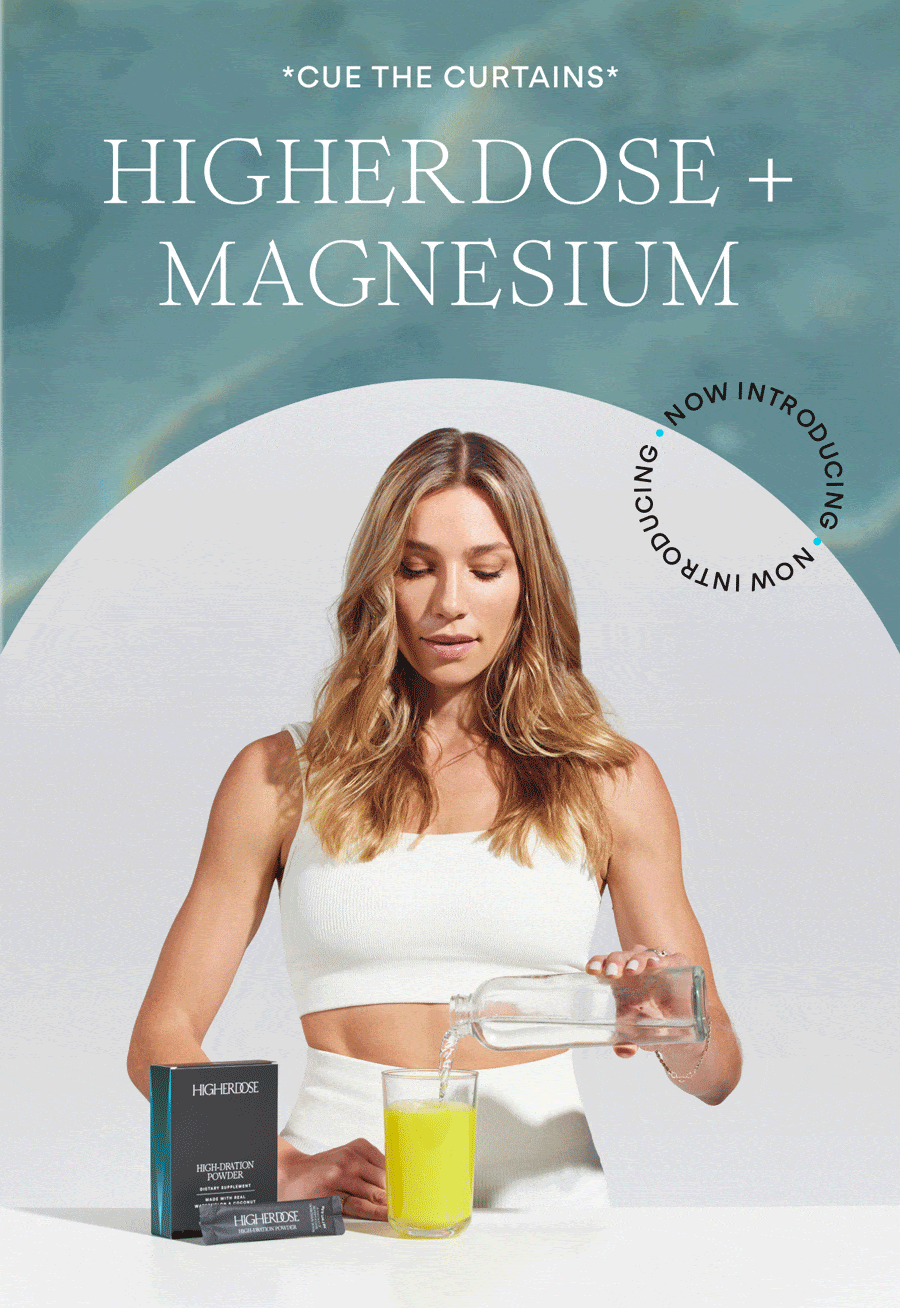 Physical activity is a powerful stress reliever.
Even a short daily walk can do wonders for your mood and energy levels.
Incorporate exercise into your routine, and consider involving your children in active pursuits to combine fitness with quality family time.
Practice Mindfulness and Relaxation
Mindfulness is a huge part of my day!
Mindfulness techniques and relaxation exercises can help you manage stress and maintain your emotional well-being.
Consider meditation, deep breathing exercises, or yoga to center yourself and find moments of calm amidst the chaos.
Get Enough Sleep
Firstly, adequate sleep is crucial for maintaining physical and mental health.
A well-rested mom is better equipped to handle the demands of homeschooling, from planning lessons to providing emotional support to their children.
Secondly, sleep plays a pivotal role in regulating mood and reducing stress.
When you get enough rest, you are more likely to remain patient, calm, and resilient in the face of challenges, fostering a positive and harmonious learning environment for your children.
Lastly, proper sleep enhances cognitive function, which directly benefits you and your homeschooling efforts.
It enables better decision-making, problem-solving, and creativity, all of which are valuable skills for effective teaching.
In essence, prioritizing sleep is an act of self-care that not only benefits you but also enriches the homeschooling experience for your children.
Wake Up Before Your Kids
Okay. Before rolling your eyes.
I get the 5 AM Club may not be for everyone. But you don't need to wake up at 5 AM.
You see, committing to waking 15-30 minutes before your kids can be a valuable practice for you as a busy homeschooling mom.
Offering several benefits that can contribute to your well-being and the effectiveness of your homeschooling efforts.
Waking up early allows you to have some precious alone time in the morning to recharge and engage in self-care activities like exercise, meditation, reading, or enjoying a quiet cup of coffee.
This peaceful start to the day can set a positive tone and reduce stress.
Additionally, waking up earlier provides a head start on the day's tasks and lesson planning.
It allows you to organize your thoughts, create a structured schedule, and prepare materials before your children wake up.
This proactive approach can lead to a smoother and more productive homeschooling experience.
Moreover, waking up before your kids allows you to indulge in hobbies or pursue interests that may be challenging to do once the homeschooling day begins.
Seek Professional Help When Needed
If you find yourself overwhelmed or experiencing persistent stress, anxiety, or depression, don't hesitate to seek professional help.
A therapist or counselor can provide valuable guidance and support tailored to your specific needs.
Taking care of yourself as a homeschooling mom is not a luxury but a necessity.
By prioritizing self-care, setting realistic expectations, and seeking support when needed, you can find a healthy balance between nurturing your children's education and tending to your own well-being.
After all, a well-cared-for mom is better equipped to provide a nurturing and enriching homeschooling experience for her children
Some of the links in this post may be affiliate links. I'm also an Amazon Affiliate and will occasionally link to some of my favorite Amazon products. I will receive a small percentage back if you purchase through my link. You won't be charged a penny more if you shop through my links. That said, I do NOT recommend anything I do not use and love! Thank you for helping support my blog!