The holiday season is upon us, and it's time to spread some festive cheer to the kids in your life with fun, engaging, and educational Christmas printables.
These printable activities are not only a delightful way to get children into the holiday spirit but also provide valuable learning opportunities. Whether you're a teacher looking for classroom resources or a parent seeking fun and educational activities for your children.
We've got you covered with a sleigh-load of Christmas printables that will keep young minds entertained and engaged.
8 Christmas Printables Your Kids Will Absolutely Love
Coloring Pages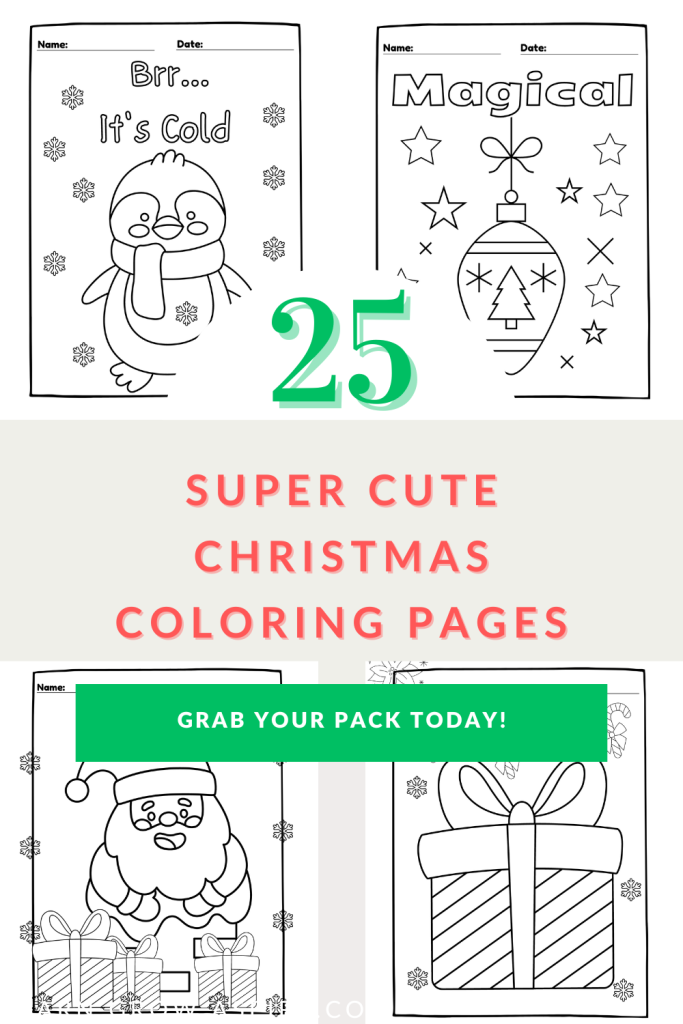 Coloring is a timeless activity that appeals to children of all ages.
Christmas-themed coloring pages featuring Santa Claus, reindeer, snowmen, and ornaments will surely be a hit with your kids this holiday!
These coloring sheets help develop fine motor skills, hand-eye coordination, and creativity while allowing kids to explore their artistic abilities.
Christmas Trivia Activities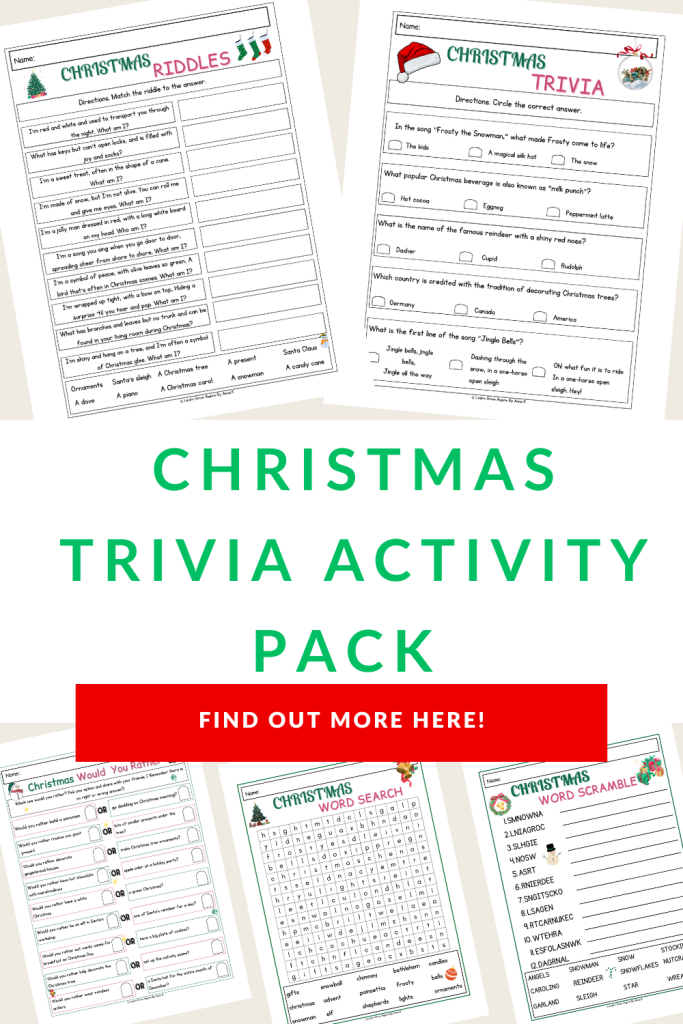 Christmas puzzles such as word search and word scramble are fantastic ways to expand vocabulary and enhance spelling skills while celebrating the holiday season.
Trivia questions and I Spy games also encourage critical thinking and problem-solving,
Kids can have a blast searching for holiday-themed words like "reindeer," "gingerbread," "ornaments," and "gifts." while learning about the holiday's vocabulary.
If this sounds like something your kids will love you can grab my no-prep Christmas Trivia Activity pack from my TpT store.
Christmas Math Worksheets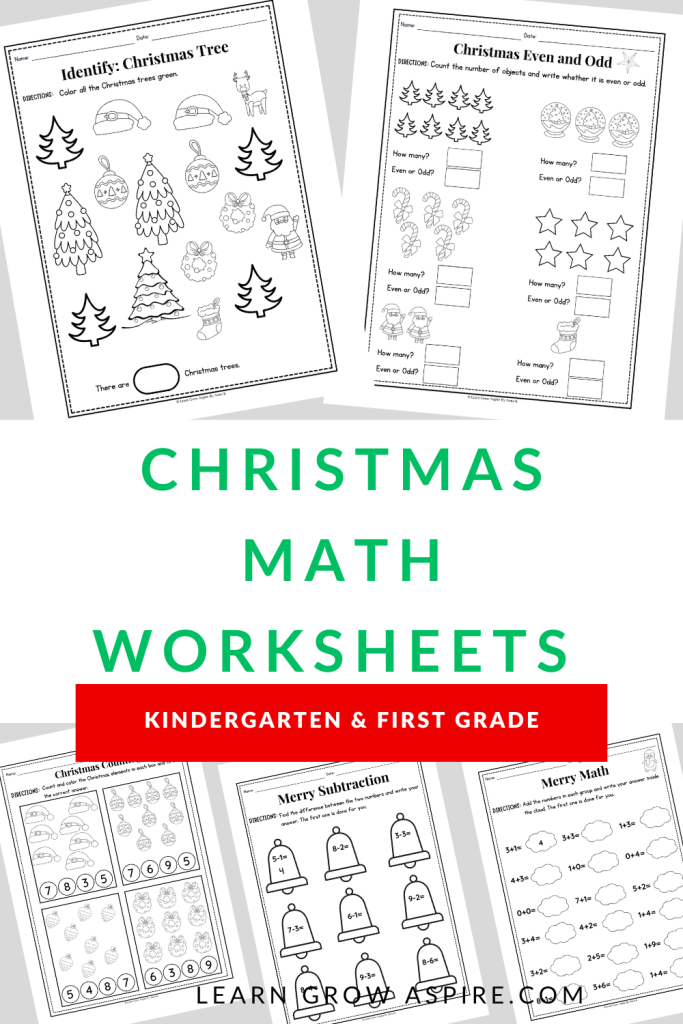 Combine the magic of Christmas with mathematics by offering holiday-themed math worksheets.
These worksheets can cover a range of topics, from basic addition and subtraction to more advanced multiplication and division.
Incorporate festive elements like presents, candy canes, and snowflakes into the problems to make math more engaging.
If you ain't up to creating your own worksheets for your kindergarten or first-grade students you can grab the one I've put together from my TPT store. 
Santa's Maze Adventure
Mazes are not only entertaining but also improve children's cognitive and problem-solving skills.
Design a Santa-themed maze that challenges kids to help Santa find his way to the chimney or guide Rudolph through a snowy maze to deliver presents.
These activities foster spatial awareness and patience.

DIY Christmas Cards
Encourage creativity and kindness by providing templates for DIY Christmas cards.
Elementary kids can personalize these cards with their own drawings, messages, and holiday wishes.
They can then share their handmade cards with family members, friends, or classmates, spreading the joy of the season.
Holiday Bingo
This is one of my absolute favorites!
Bingo is a classic game that can be adapted to suit the Christmas season.
Create bingo cards featuring holiday images such as candy canes, snowflakes, and stockings. Use holiday-related phrases or Christmas song titles as call-out cues.
This game promotes listening skills, attention to detail, and social interaction.
If you are not up to creating your own Christmas bingo game then you can grab the one I've put together.
Click here to purchase my Christmas bingo printable game.
Christmas Story Writing Prompts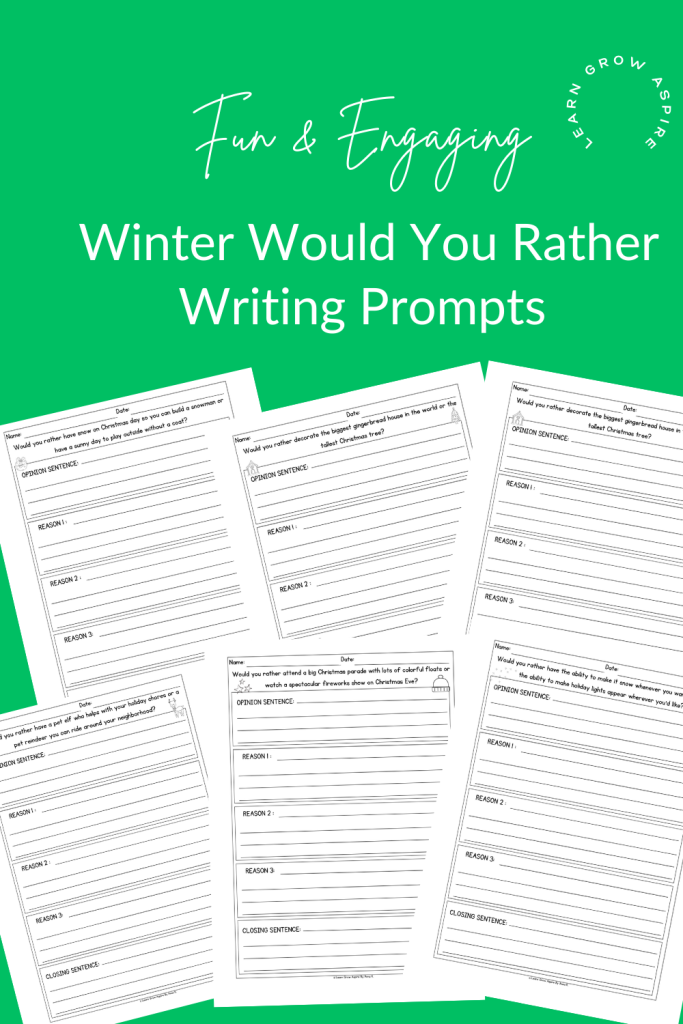 Stimulate young imaginations by offering Christmas-themed writing prompts.
Encourage your kids or students to create their own holiday stories, poems, or letters to Santa.
These exercises not only enhance writing skills but also allow children to express their feelings and creativity during this special time of year.
Here are some done-for-you writing prompts activity packs that you can consider getting for your class or kids.
⛄Winter Themed Writing Prompts For K – Second Grade. 
🎅Would You Rather Christmas-Themed Prompts 3rd – 5th Grade.
Christmas Scavenger Hunt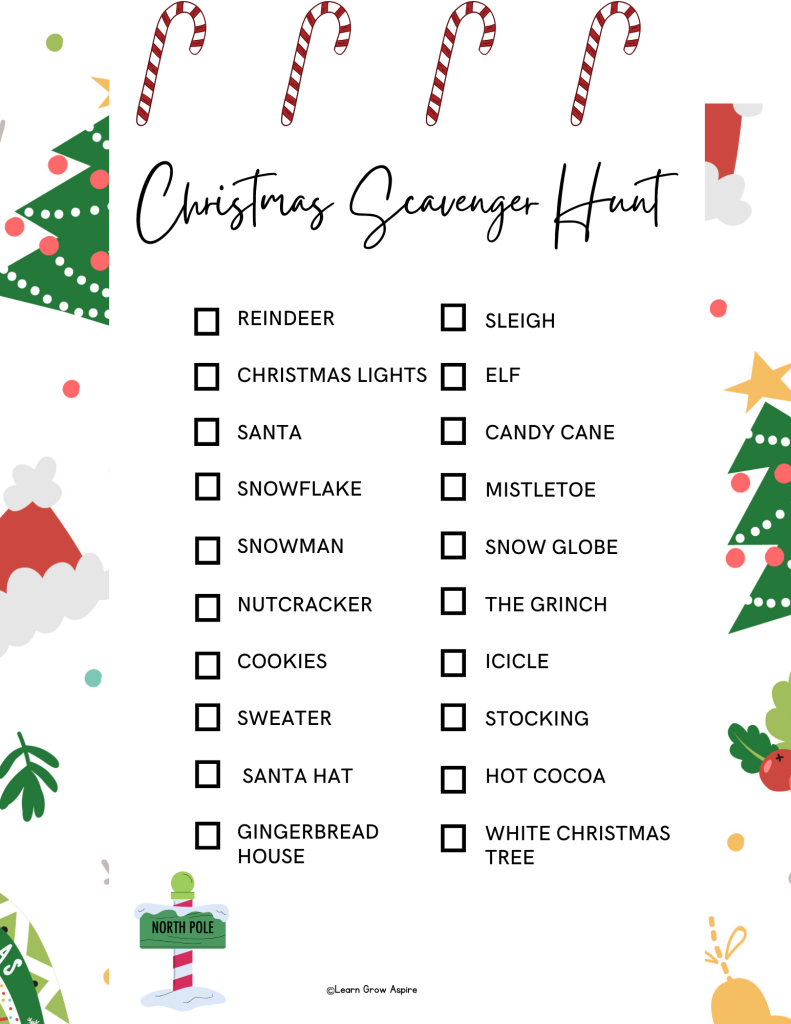 Download our free Christmas Scavenger Hunt Printable now and embark on a holiday adventure full of surprises and joy! 🎉
Our Christmas Scavenger Hunt is the perfect activity to add a dash of excitement to your holiday gatherings. Whether you're hosting a class party, or looking for a Christmas activity to keep your kids busy during the holiday season.
🔍 What's Included:
✨ A beautifully designed Christmas-themed scavenger hunt checklist.
✨ A list of unique and creative holiday-themed items to find.
✨ Hours of laughter and joyful moments as you search for these festive treasures.
🌟 How to Use:
Gather your students/kids, family, or friends.
Hand out the checklists and designate a time limit.
Start the hunt! Search high and low for each item on the list.
Whoever finds the most items wins a special holiday prize or bragging rights!
This Christmas scavenger hunt is suitable for all ages and can be played indoors or outdoors.
It's a fantastic way to create lasting memories, share lots of laughs, and capture the holiday spirit. Plus, it's a great icebreaker for social gatherings!
Christmas Scavenger Hunt (36 downloads)
Christmas printables for kids provide a perfect blend of fun and education during the holiday season.
Whether you're a teacher looking to engage your students or a parent seeking meaningful activities for your children, these printables offer a wealth of opportunities for learning and creativity.
So, let's celebrate the season by combining the magic of Christmas with the magic of learning through these delightful printables that will leave young minds filled with holiday joy and knowledge.
Some of the links in this post may be affiliate links. I'm also an Amazon Affiliate and will occasionally link to some of my favorite Amazon products. I will receive a small percentage back if you purchase through my link. You won't be charged a penny more if you shop through my links. That said, I do NOT recommend anything I do not use and love! Thank you for helping support my blog!