The holiday season is upon us, and it's the perfect time to spread some cheer by giving thoughtful gifts to your loved ones. If you have a tween girl on your gift list, you might wonder what to get her to make her Christmas extra special. Tween girls are at that unique age where their interests are evolving, and they're discovering new passions. To help you navigate the world of tween-approved gifts, we've compiled a list of the top 15 Christmas gifts for tween girls. From creative kits to trendy gadgets, there's something here for every personality and interest.
The Top 15 Christmas Gifts For Tween Girls
1. Art Supplies Galore: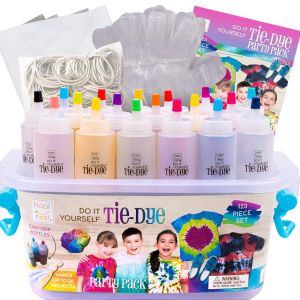 Tween girls often have a creative streak, so why not nurture their artistic talents with high-quality art supplies?
Art supplies will inspire her to explore her artistic side and create beautiful masterpieces.
Here are some super cute art kits you can consider choosing from:
2. Fashionable Accessories:
Fashion is a big part of a tween girl's life.
Consider gifting her a trendy accessory like a statement necklace, a cute beanie, or a stylish backpack.
Choose something that aligns with her personal style to make her feel confident and fashionable.
3. DIY Craft Kits: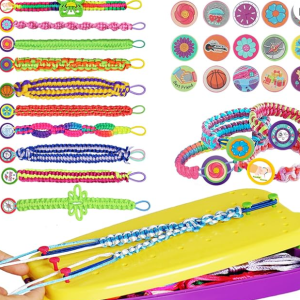 DIY craft kits are an excellent way for tween girls to express their creativity and keep themselves busy during the holiday break.
Look for kits that allow them to make friendship bracelets, make their own soaps, or even create personalized candles.
4. Jewelry box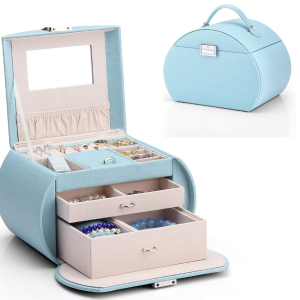 Give the gift of a cute jewelry box and watch her eyes light up as she unwraps her present.
This will be a beautiful gift for her to store and cherish her growing collection of precious trinkets.
It would add a touch of elegance to her room and hold sentimental value as she would store her cherished jewelry pieces within it.
5.

Fujifilm Instax Mini 12 Instant Camera with Case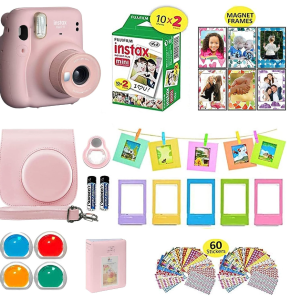 If the tween in your life is anything like my 10-year-old daughter- Sophia. She's going to love this blossom pink Fujifilm Instax camera!
My daughter has been asking for one of these for some time now, and we've decided to add this under our Christmas tree with her name. I know she will be super excited when this gift is unwrapped.
6. Lego Friends
Another hot item in our household!
I was able to start Christmas shopping as early as September this year because Sophia requested Lego Friends and I could not have been happier with this request,
Legos are great for critical thinking and allow kids to be creative and mindful!
Heartlake City and The Botanical Garden are on Sophia's wish list.
7. Books and Bookstore Gift Cards: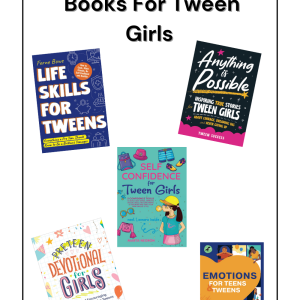 If your tween girl is an avid reader, a carefully chosen book or a gift card to her favorite bookstore is a fantastic choice.
Find out what genres or authors she loves, and select a few books that match her interests.
Life Skills for Tweens: How to Cook, Make Friends, Be Self-Confident and Healthy is highly recommended!
Some other great books are:
8. Wireless Earbuds:
Wireless earbuds are not only practical but also trendy.
Tween girls can use them for listening to music, audiobooks, or podcasts while on the go.
Here is a pair with good sound quality and a comfortable fit.
9. Room Décor:
Tween girls often love to personalize their space. Consider decorative items like fairy lights, posters of her favorite bands or movies, or a cozy throw blanket that matches her room's color scheme.
A DIY kit may also be a great option for the crafter tween!
10. Journal or Planner: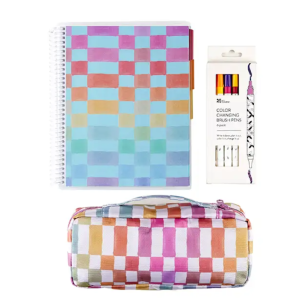 Encourage organization and self-expression with a stylish journal or planner. This gift can help her keep track of her schedule, set goals, and jot down her thoughts and dreams.
I personally love the Erin Condren planners!
11. Clothes
While shopping for clothing may be a bit challenging for a tween these days. One piece of clothing almost all tween loves is a nice cozy sweater. And with the colder months ahead, I'm sure she will get a lot of usage out of a cozy sweater.
Here are some super cute sweaters you can grab off Amazon.
12. Stanley Travel Cup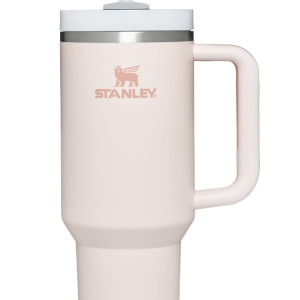 With all the rave over these Stanley travel cups, I bet the tween girls in your life will love having one! This will also encourage them to drink more water! #win-win
13. IPad
Almost every tween girl wants to have a cool iPad! It's great for her to take notes, read books, do research, and let's be honest – excellent for YouTube videos, messenger, and of course, playing games.
I know a lot of tween girls with iPads and they absolutely love them and their parents are so happy they invested in quality iPads from the get-go!
14. iPad Case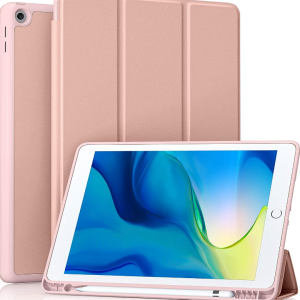 So if you've decided to invest in a cool iPad for your tween girl this Christmas please get her a case to go with her new iPad.
Here's why – it's gonna fall one way or the other! Of course, she's not going to do it intentionally. But it happens. So to protect that new baby your best bet will be to get her an iPad case as well!
Big investment but so worth it. You won't have to worry about getting her another iPad for a few years to come.
15. Gift Cards:
For Christmas this year, I have decided to surprise the tweens in my life with a thoughtful gift that would allow them to choose exactly what they want.
I opted for gift cards, recognizing that their interests and preferences are ever-evolving at this age.
By giving her gift cards, I'm empowering her to explore her own style, hobbies, or favorite stores. Whether she decides to treat herself to a new book, or fashion items, or indulge in her favorite treats, these gift cards are a versatile and exciting present that ensures she gets something she truly loves.
It's a way of showing her that I respect her individuality and independence, while still sharing in the joy of the holiday season.
So gift cards will definitely make great Christmas gifts for tween girls!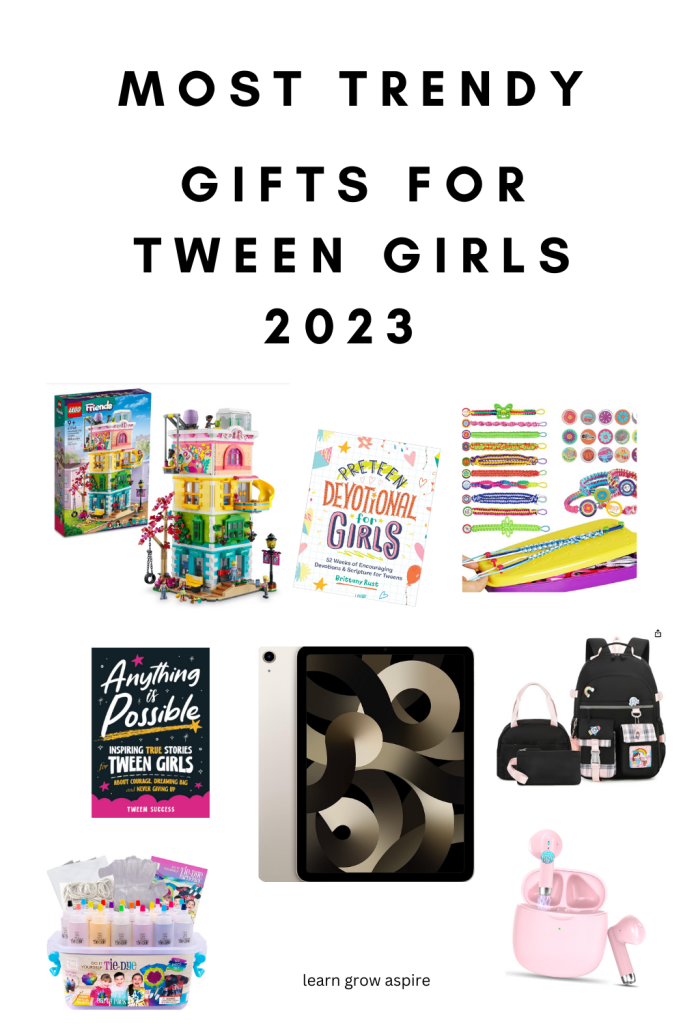 Finding the perfect Christmas gift for tween girls doesn't have to be a challenge.
Taking into consideration her hobbies, interests, and personality, you can select a thoughtful present that will bring a smile to her face this holiday season.
Whether it's something artistic, educational, or trendy, your gift will show her that you care and appreciate her individuality.
This Christmas, make her day memorable with one of these gift items.
Still looking for Christmas gift ideas for kids? Then hop on over to this blog post – 2023 CHRISTMAS GIFT IDEAS FOR KIDS
Some of the links in this post may be affiliate links. I'm also an Amazon Affiliate and will occasionally link to some of my favorite Amazon products. I will receive a small percentage back if you purchase through my link. You won't be charged a penny more if you shop through my links. That said, I do NOT recommend anything I do not use and love! Thank you for helping support my blog!