Are you looking for fun and engaging interview a friend worksheets to foster inclusiveness and build your classroom community?
Helping your students conduct an interview can be a fun and insightful way to help your students learn more about someone. Helping them to understand others' experiences, and strengthen their friendship.
In this blog post, we will explore how interviewing a friend can be an enjoyable activity that promotes meaningful connections and build classroom community.
How To Conduct An Interview A Friend Classroom Activity 
Pair up your students:
Before diving into the interview process, pairing your students up is important.
Consider pairing students who have not really spent a lot of time together. This will help students get to know each other better, building a rapport. Alternatively, you can also pair students who are friends and enjoy each other company. Doing this will allow students to share more as they feel quite comfortable with someone they spend a lot of time with.
Either way, work well! You get to decide!
Preparing for the Interview:
It's helpful to prepare some questions in advance to make the most out of the interview.
Think about the aspects of your student's life that you believe other students will find intriguing or want to know more about.
Focus on open-ended questions that encourage detailed responses and foster meaningful conversation.
Here are some ideas to get you started:
What is something new you would like to learn?
Do you have any hobbies? Why do you enjoy doing these activities?
What is your favorite video game? Tell me more about it!
Describe yourself in three words. Why did you use these words to describe yourself?
Where would you like to live when you grow up? Why did you choose this location?
How do you handle challenges and setbacks in your academic journey?
Alternatively, you can grab this no-prep fun and engaging interview a friend worksheets from my TPT Store or ETSY shop. Saving you the stress and headache of having to spend your lunch hour creating your own worksheets.
The Interview Process:
Once you have prepared your questions or printed out the interview a friend worksheets –  have students sit next to each other and begin to conduct the interview.
Remind students to be attentive, respectful, and genuinely interested in their friend's responses.
Active listening is key to making the interview a successful and rewarding experience for both students.
Encourage them to ask follow-up questions to better understand their perspective.
Encourage students to pay attention not only to their words but also to their interviewee's non-verbal cues. As body language and facial expressions can provide valuable insights into one's emotions and feelings.
You can also set a 15 – 20 minute timer (or however long).
Once the first round of students are finished interviewing their friends move on to the next step below.
Switch Kids Up
Set a timer again for however long you anticipate best suits your student's needs.
There are two ways in doing this.
The first way is to have the same group of students work together again – they just switch places. So the students who were interviewed becomes the interviewee in this round.
The second way will be to switch the kids up entirely. So those who were interviewers in the first round become the interviewees but with a different student.
I hope this is not too confusing for you!
Benefits of Interviewing a Friend Classroom Activity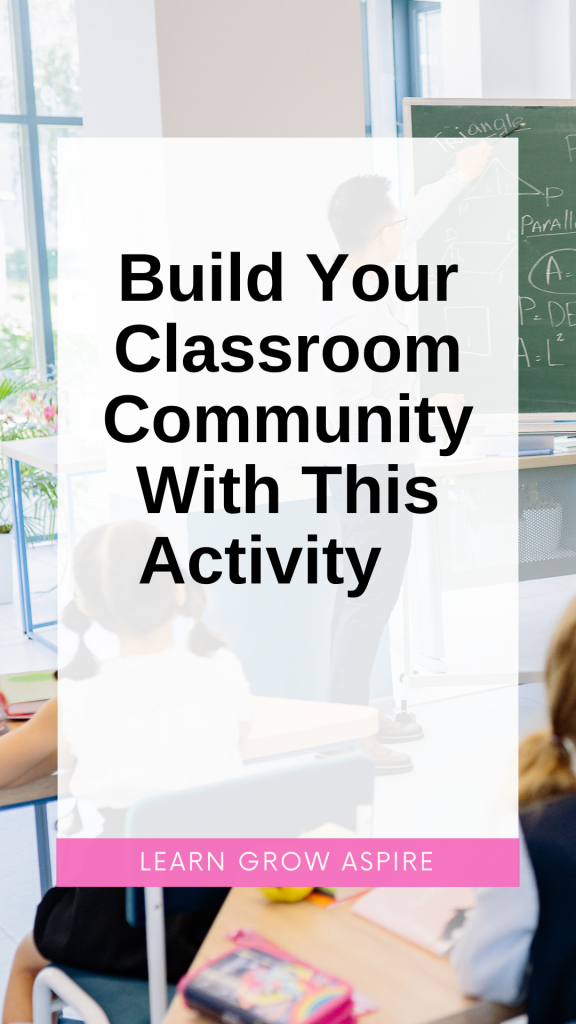 Even though many teachers enjoy this interviewing a friend classroom activity at the beginning of the school year as a first week of school activity. I personally think it's a great classroom community-building activity year-round!
Here are some of the many benefits of adding this fun and interactive activity to your classroom:
Strengthening bonds: When students show interest in their classmates' lives, they express care and support, which can deepen friendships.
Empathy and understanding: Interviewing a friend allows students to gain insight into others' experiences, challenges, and achievements. This understanding can foster empathy and strengthen their ability to relate to others.
Personal growth: The interview process can also be a learning opportunity for students. Hearing about a friend's experiences and perspectives can broaden their own horizons and challenge their assumptions.
Enhanced communication skills: Conducting an interview helps develop effective communication skills, such as active listening, asking thoughtful questions, and engaging in meaningful conversation.
This simple yet meaningful activity can create a deeper bond, foster empathy, and promote personal growth among your students.
Through genuine curiosity and active listening, students will gain insights into their classmates' experiences and enhance their communication skills.
So, grab these interview a friend worksheets and help your students embark on an interview adventure that will strengthen friendships and enrich their learning experience.
Some of the links in this post may be affiliate links. I'm also an Amazon Affiliate and will occasionally link to some of my favorite Amazon products. I will receive a small percentage back if you purchase through my link. You won't be charged a penny more if you shop through my links. That said, I do NOT recommend anything I do not use and love! Thank you for helping support my blog!