In a world where young girls are bombarded with unrealistic standards and messages, providing them with empowering and inspiring role models is essential. But how can you do that? How can you empower the little girls in your life? So she can "Brave The Wilderness," as Brene Brown would say!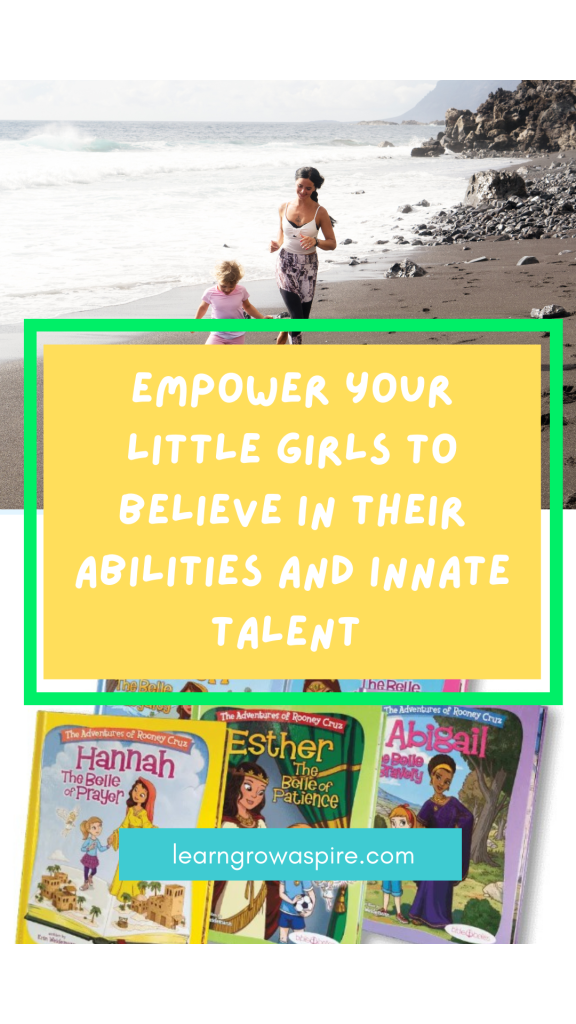 The Bible Belles' "Truth Becomes Her" book series will assist you in accomplishing just that!
The Truth Becomes Her book series offers a fresh and engaging approach to biblical stories. Instilling timeless values in young girls while encouraging them to embrace authenticity and inner strength.
Here's how the Bible Belles' Truth Becomes Her book series can help empower the little girls in your life:
Reimagining Biblical Heroines: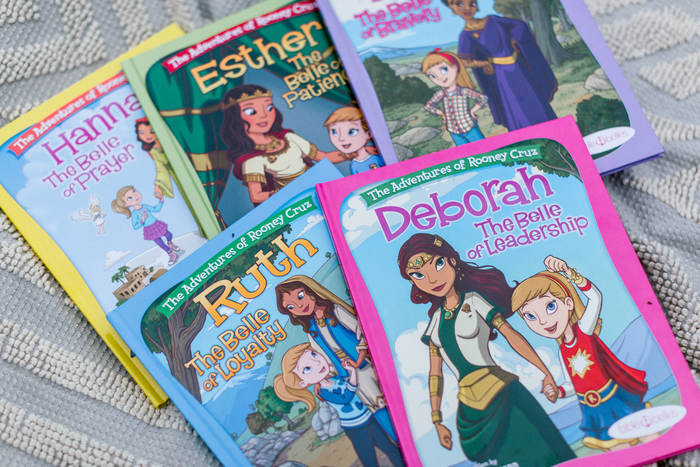 The Bible Belles' Truth Becomes Her series reimagines the stories of five significant women from the Bible:
» Hannah,
» Esther,
» Abigail,
» Ruth,
» and Deborah.
In a relatable and modern context, captivating stories will introduce your daughters to these five historical heroines.
The books showcase their courage, resilience, and faith. Qualities we all want for our little girls!
These stories will assist our girls to connect with these biblical figures. Learn valuable life lessons. Life lessons that are not being taught today.
Embracing Authenticity:
The Truth Becomes Her book series will assist your girls when it comes to embracing authenticity.
Each book follows a young girl who faces real-life challenges like any other modern girl.
As these young girl encounters obstacles and self-doubt, they will discover their inner strength and the power of being true to themselves.
This powerful message will empower your little girls to embrace their uniqueness and navigate life with confidence.
Fostering Self-Confidence:
At some point in our lives, we've all lacked confidence!
Regardless of how extroverted or how strong our self-esteem is, we've faced a lack of confidence at one level or another!
The journey of the Bible Belles is not just about being true to oneself but also about developing self-confidence.
As your daughters witness how the Biblical heroines' transform their lives and invest in their personal growth. They will be reminded that they, too, have the strength to face challenges head-on. Challenges they will face at some point in their lives.
These books will empower your little girls to believe in their abilities and innate talent. As well as encourage them to step outside their comfort zones and pursue their dreams fearlessly.
Empowering Through Faith:
The Bible Belles series is deeply rooted in faith, providing your girls with a strong foundation of spiritual and faith-driven values.
The books beautifully highlight how faith can be a guiding force in life. Helping individuals find their purpose and make a positive impact on the world.
This emphasis on faith allows young girls to explore the importance of spirituality and its practical application in their daily lives.
Empathy and Compassion: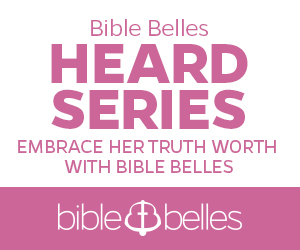 The stories of the Bible Belles not only emphasize self-empowerment but also the significance of empathy and compassion.
As the five young ladies in the stories navigate their own struggles, they learn to understand and support others, fostering a sense of unity and kindness.
Lifting each other up – something we rarely see among young ladies nowadays!
Through these narratives, your little girls will thrive to be compassionate and caring individuals. And in so doing, will create a ripple effect of love and understanding in their communities.
The Bible Belles' Truth Becomes Her book series is a remarkable collection that should be on every little girl's nightstand.
This series will allow the little girls in your life to connect with strong, relatable role models – Hannah, Esther, Abigail, Ruth, and Deborah.
Through the journey of authenticity, self-confidence, and faith, these books will empower your little girls to embrace their true selves and positively impact the world.
If you enjoyed reading this blog post, you might want to read Best Growth Mindset Books For Kids.
Some of the links in this post may be affiliate links. I'm also an Amazon Affiliate and will occasionally link to some of my favorite Amazon products. I will receive a small percentage back if you purchase through my link. You won't be charged a penny more if you shop through my links. That said, I do NOT recommend anything I do not use and love! Thank you for helping support my blog!