How can I help my child to read fluently? So you've been experiencing many sleepless times asking yourself this question repeatedly. You feel overwhelmed and stressed out, flipping from phonics to sight words. You are trying app after app. Searching through thousands of YouTube videos seeking help on ways you can help your child to read fluently.
Tears trickle down your cheekbones as you try to hide your emotions from everyone around you – especially your kiddo.
What can you do? Who can you turn to? Are friends and families going to think my child is slow? Maybe I should get him tested?
From one mama to another – I'm sending you a virtual hug. You are not alone.
Please allow yourself grace and feel proud of how much you do to help build reading fluency in your child's life.
Reading is more than just decoding words on a page; it's a gateway to a world of imagination and knowledge.
Parents know that fostering a love for reading from an early age is crucial for a child's development.
That's where Readability comes in!
And the best part is you can get a 30-day Free Trial to see if it fits you and your child.
What Is Readability?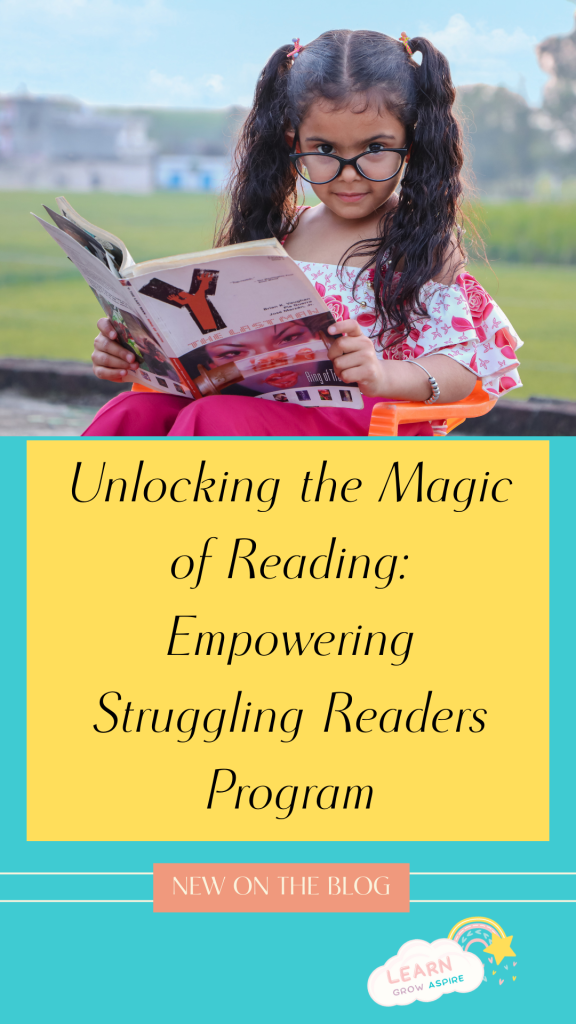 A powerful tool that ignites the spark of curiosity and cultivates confident readers.
Readability uses intelligent features such as advanced speech recognition and AI (Artificial Intelligence) to provide your kiddos with interactive and responsive reading assistance.
This app also offers the benefits of personalized help in an app form to support your child who struggles with reading.
The Readability is compact with smartphones ( Android and I-phone), iPads, Tablets, and Laptops.
How Can Readability Help Your Child Build Reading Fluency
1. Building a Strong Foundation:
The early years are a critical period for language development, and Readability focuses on laying a solid foundation for reading success. Through phonics and sight word mastery, children grasp the fundamentals of reading.
You are equipping them with the skills they need to tackle more complex texts in the future. By instilling this confidence early on, you will set up your child for a lifetime of reading enjoyment.
2. Sparking Imagination:
Reading is a journey of the mind, transporting readers to magical lands, exciting adventures, and new perspectives.
With Readability's engaging content, your kids will embark on captivating literary adventures that fuel their imagination— immersing themselves in stories and characters.
Allowing them to develop empathy, creativity, and a deeper understanding of the world around them.
3. Nurturing Curiosity:
Curiosity drives learning! And Readability feeds that curiosity with thought-provoking stories and educational resources.
4. Making Learning Fun:
As a homeschooling mama, I firmly believe that learning should be enjoyable, and Readability makes this a reality.
Through interactive stories, games, and activities, children won't even realize they're developing vital reading skills. Do you want to know why?
Because they are having way too much fun! #winwin
This positive association with learning sets the stage for a lifelong thirst for knowledge.
5. Empowering Parents and Educators:
As a mom whose child is struggling with reading, you want to effectively support him on his learning journey.
Readability's progress tracking and insights provide valuable data to monitor each child's development,
They are allowing you to tailor their learning experience and celebrate their achievements.
Additionally, the program offers valuable resources and tips on becoming an active participant in your child's reading journey.
What I Love About The Readability App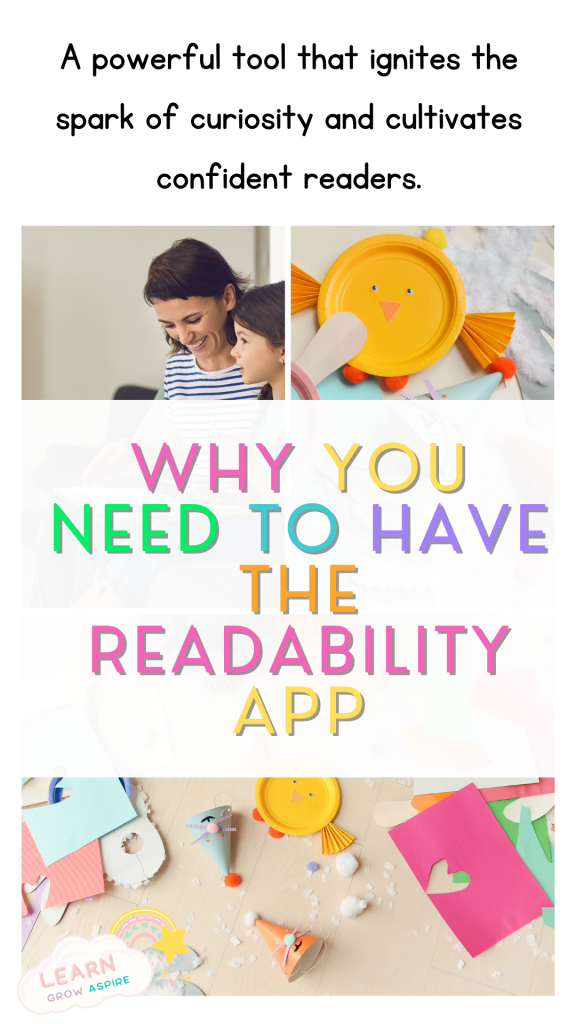 Super Easy To Get Started:
As a busy work-from-home and homeschooling mama, productivity means a lot to me! Setting up Readability was super easy and took little to no time.
A Wide Variety Of Books To Choose From:
There's a wide variety of books for different grade levels (K-6). Even if you have another child who is an avid reader, there are plenty of books for that child.
Yes, the app allows you to have multiple kiddos on it.
Can Easily Track My Child's Progress:
I mentioned this above already. But you can quickly check your child's progress in the parent dashboard. And witness their growth or areas they might need more help.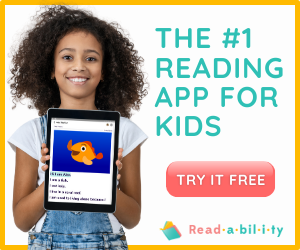 Cost:
Its price is relatively the same as other reading apps. And personally, if it is helping my child to read fluently, it's 100% worth it.
Readability is more than just a reading program; it's a tool that empowers children to become confident, lifelong learners. Building a solid foundation sparks their imagination, nurtures curiosity, and makes learning enjoyable.
It is transforming reading into a gateway to endless possibilities.
Readability is offering a 30-day FREE trial so that you can open the doors to a world of imagination, knowledge, and personal growth for your child.
So why not take the first step and embark on this incredible journey with Readability? And watch your child blossom into an enthusiastic, skilled reader, ready to conquer the world one page at a time.
Are you ready to unlock the magic of reading with Readability? Let me know in the comments below.
Have you got a preschooler? Why not check out this blog post?
Some of the links in this post may be affiliate links. I'm also an Amazon Affiliate and will occasionally link to some of my favorite Amazon products. I will receive a small percentage back if you purchase through my link. You won't be charged a penny more if you shop through my links. That said, I do NOT recommend anything I do not use and love! Thank you for helping support my blog!